Design AME Capacitors Tool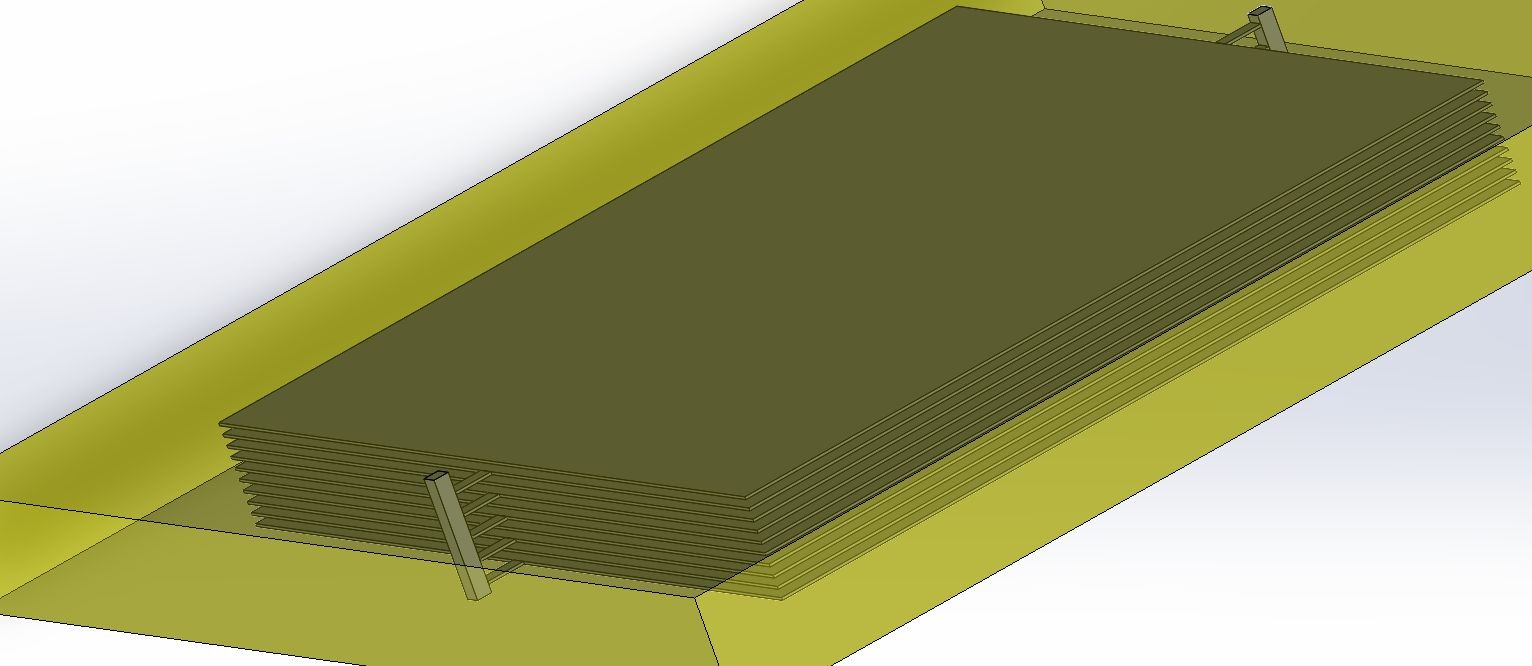 If you plan to integrate capacitors directly into your AME structure, here you will get help to find the right dimensions.
Overview
One advantage AME offers, is to replace external COTS capacitors by customized embedded capacitors. To facilitate this process, you can find on this page a collection of calculation tools, which help you to determine the right dimensions for your custom capacitors to end up with the desired capacity. Currently, there is an Excel sheet available for download, which allows you to compute the required area for a rectangular plate capacitor. The additional SolidWorks and Autodesk Fusion 360 designs can easily be adjusted according to the previously calculated values.