Design Parameters For The Additive Production Of Electronics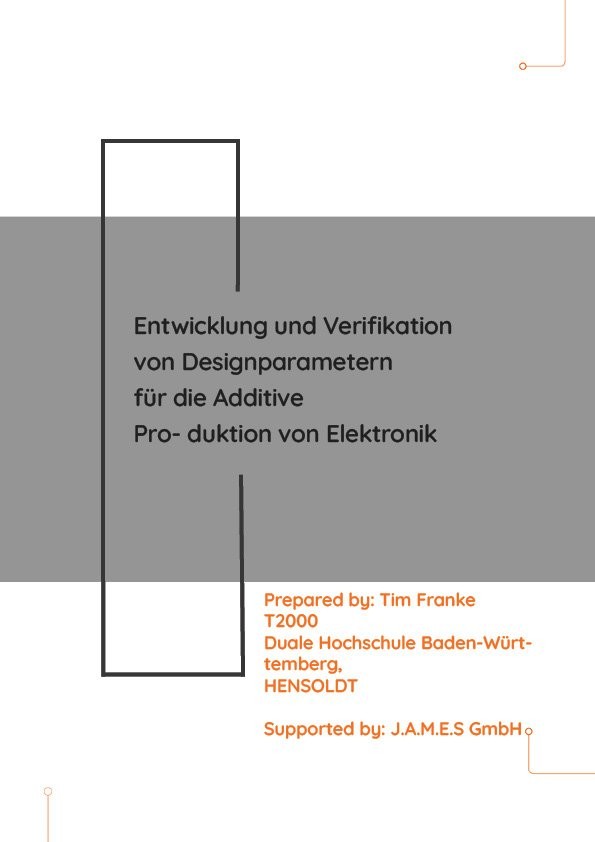 Development and Verification of Design Parameters for the Additive Production of Electronics.
Overview
The aim of the work is the development and verification of design parameters for additive manufacturing using the Dragonfly IV system. The task here is to find the limitations of systems and to document them. The knowledge gained can then be used as new design criteria for future projects. This work is being carried out in cooperation with the company J.A.M.E.S GmbH.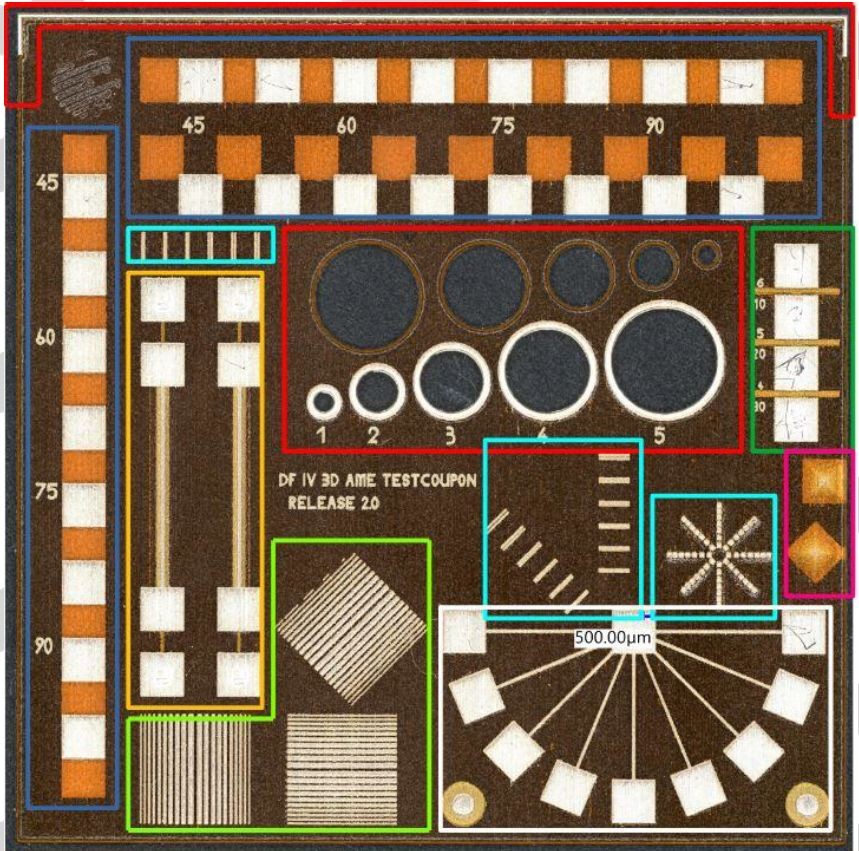 Verification of AME desing parameters with AME 3D Test Coupon
J.A.M.E.S is providing the second AME 3D Test Coupon to verify reproducibility of specific three-dimensional AME design elements for potential use by different AME processes.