Home
Partners
Community
Exploring The Future Of 3D Electronics With Additive Manufactured Electronics (AME)
Exploring The Future Of 3D Electronics With Additive Manufactured Electronics (AME)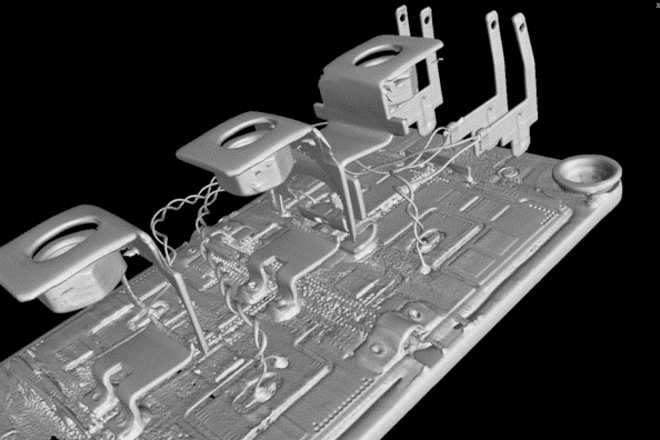 As the world of technology continues to advance at a rapid pace, one area that is showing tremendous potential for growth and innovation is the field of electronics manufacturing. The emergence of 3D electronics has brought about significant changes in how products are made, as it enables circuit printing on non-planar surfaces and opens up possibilities for creative design ideas while simplifying production processes. In this article, we will explore current progress and potential future opportunities of AME within the realm of 3D electronics.
3D Electronics: A Leap towards Advanced Manufacturing
For years, Laser Direct Structuring has been the go-to technique for integrating electrical features onto 3D surfaces. By activating an additive in injection-molded plastic with a laser and subsequently metalizing it using electroless plating, this approach creates a pattern that can facilitate the manufacturing of numerous devices annually - antennas being among them. This process is responsible for producing hundreds of millions of parts per year.
Although LDS has gained a large following, there are some limitations to its surface metallization that create an opening for alternative methods. One drawback is the need for a two-step process that can expose intellectual property and restricts it to single-layer metallization causing circuit complexity limitations. This issue has led additive manufacturing approaches such as conductive paste extrusion and aerosol jetting techniques to become increasingly popular in recent times.
Conductive paste extrusion is a recognized approach for producing antennas, while aerosol jetting is gaining traction as the favored method for depositing entire circuits onto 3D surfaces. The emerging technique of aerosol jetting utilizes atomized conductive ink and an inert carrier gas expelled from a nozzle, offering advantages such as high resolutions (up to 10 um) and the capability to pattern intricate three-dimensional surfaces, which compensates for LDS limitations.
In-Mold Electronics: Blending AME with Traditional Techniques
In-mold electronics is a new way of incorporating electronics into injection-molded parts. It involves printing circuits onto flexible substrates, attaching SMD components using conductive adhesives, and thermoforming the substrate to fit the desired shape before filling it with plastic. This process reduces weight and complexity in manufacturing while allowing for more versatile design options as rigid PCBs are not needed.
In-Mold Electronics has immense advantages, but it also presents technical difficulties like creating conductive and dielectric substances that can endure the heat and force of injection molding. However, efforts are being made to overcome these challenges through the development of specialized IME materials by material suppliers that can withstand pressure without cracking or deforming.
Fully 3D Printed Electronics: The New Frontier in AME
Fully 3D printed electronics is a promising AME technology. It involves depositing dielectric materials and conductive materials sequentially to create circuits embedded in a 3D plastic object, which can include multiple layers and placed SMD components. This method is ideal for applications needing various components made quickly or personalized capabilities.
Fully 3D printed electronics are slower to manufacture than injection molding, but they provide unmatched customization possibilities. They have the potential to transform industries such as medical devices that require customized shapes and features for optimal functionality.
A Bright Future for AME and 3D Electronics
3D-printing for electronics is promising and expected to surpass traditional manufacturing methods. Technologies such as extruded paste could replace LDS for consumer electronic antennas resulting in improved performance. Further advancements are anticipated in the future.