Sintering As A Feature Of The Process Chain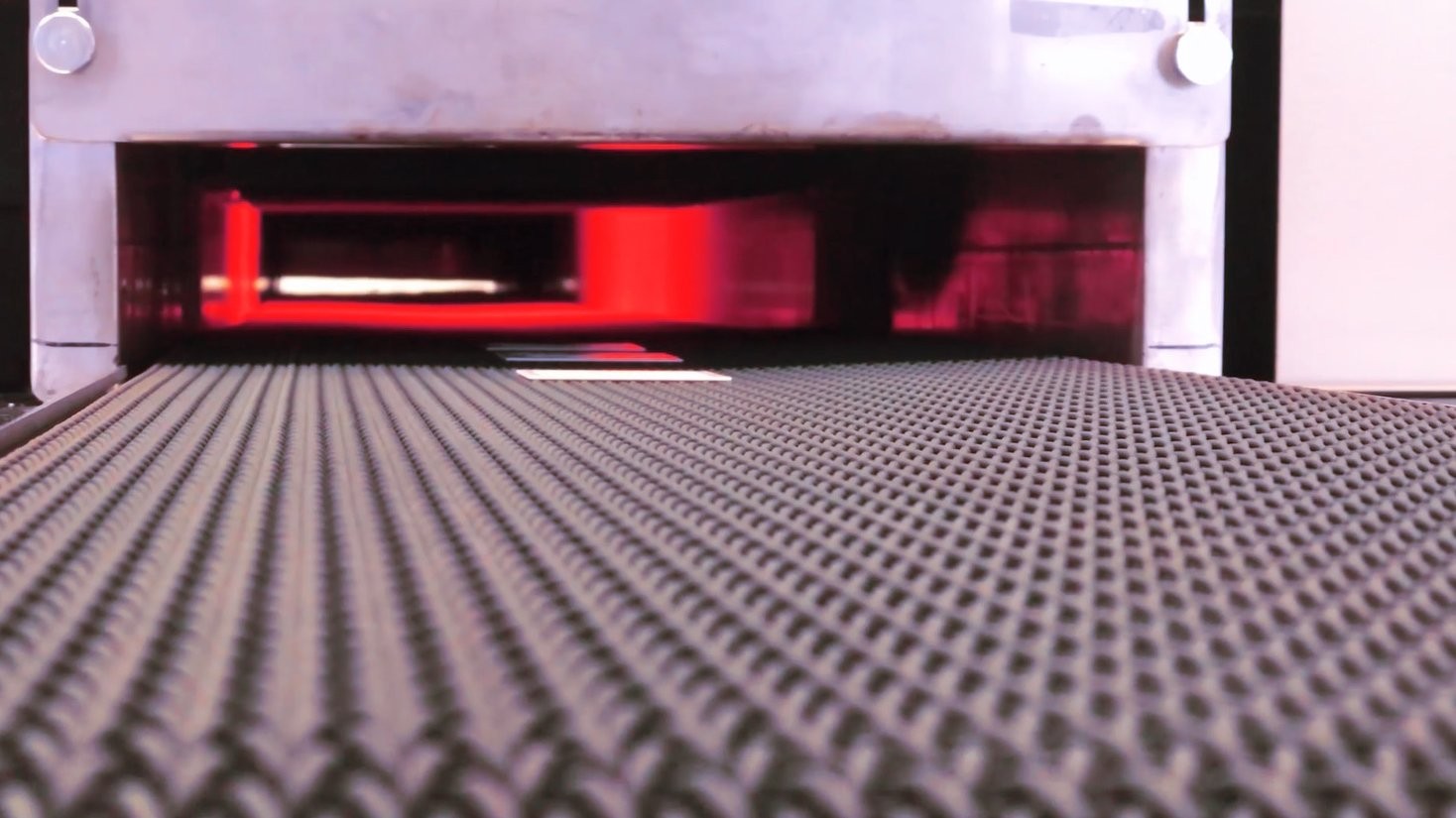 Sintering is an additional process step in comparison to standard polymer based electronic manufacturing.
Overview
Starting point is always a sinterable material in form of powders or flakes. This could be ceramics, functional materials, glasses or metals. These powders are combined with additives into printable suspensions which could be shaped via printing or pressing technologies. Drying at temperatures below 200 °C is used to remove volatile ingredients which are only needed during the shaping process. After the shaping process the so called green body is present. This is a highly particle-filled polymeric component whose properties are mainly determined by the polymeric matrix material. Almost all relevant shaping processes for ceramic materials result in the green body, including the various AM technologies. In order to transform the green body into a ceramic component, two further essential processes are necessary. First, all non-ceramic components are expelled during debinding in order not to hinder the final compaction during sintering.
The sintering itself is a material interconnection process, which depends on pressure, temperature and time.At a sintering temperature below the melting temperature of the chosen material, adjacent particles start to interact on a chemical level and forming material interconnections based on diffusion processes. In this way, the binder-free brown body consisting only of powder particles starts to form a 3-dimensional material network. In dependance of the chosen process parameters it is possible to continue the sintering process until a nearly dense material component is formed. The diffusion process between adjacent particles goes on, until nearly all free volumes between particles are filled with material. This enormous densification of the material leads to a so-called sintering shrinkage. This means, that the component size decreases between the green and the sintered component (30-60%). The amount of shrinkage can be adjusted by the material composition as well as by the process conditions. Typical sintering temperatures are in the range of 200 °C (nano-scalled silver pastes) and up to 2200°C (special ceramic materials).
If two sinterable materials are sintered in one process step than this process is called co-sintering. Especially the sintering shrinkage as well as the thermal elongation coefficient of both materials must be exactly matched to generate warpage- and defect-free components.