AME 3D Test Coupon Testcase 1.0 PTC
Verified
A first design is finished, a complete explanation of the targeted functionality is included, and the targeted printer technology has been provided. This AME design also provides a model which is proven to fulfill the targeted functionality. Furthermore, the AME structure has been printed and validated by measurements. A complete set of the measurement setup and results is provided.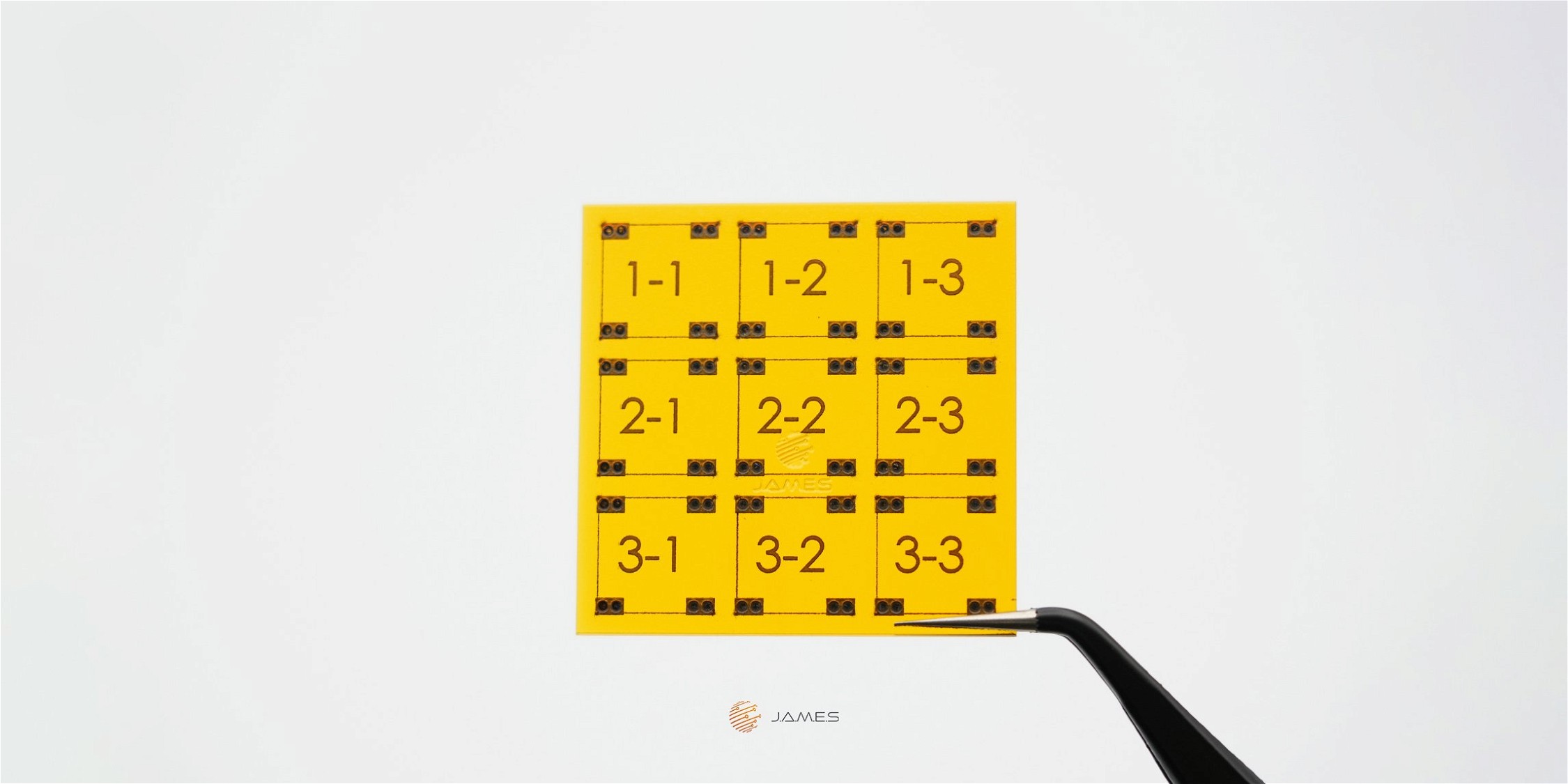 J.A.M.E.S is providing this AME 3D Test Coupon to verify the reproducibility of three-dimensional wiring designs in a harmonized formfactor over the complete printing area. The TestCoupon is designed to reveal differences in connectivity and conductivity of three-dimensional lines at different positions in the printing area. While this design was originally designed for the DragonFly IV Multijet process of Nano Dimension, the intention of the designers was to provide an easy-to-adapt test coupon which can also be used in different AME processes.
Future Field of Application
In the future this TestCoupon is intended to be extended to yield verified design guidelines for AME structures including three-dimensional wiring.
Test Coupon for Indication of:
Verified reproducibility as essential step for qualification of AME-process
Limits of resolution
Slicer limitations
Z-axis conductivity for three-dimensional routing
Key Features
Technology independent TestCoupon
Influence of position in printing area
Tutorials and Interactive Videos
AME 3DTestCoupon Testcase 1.0 PTC