AME Antenna Array
NNDM DragonFly IV Multijet
Concept
This AME design has the status of concept. A first design concept is established, a complete explanation of the targeted functionality is included, and the targeted printer technology has been provided.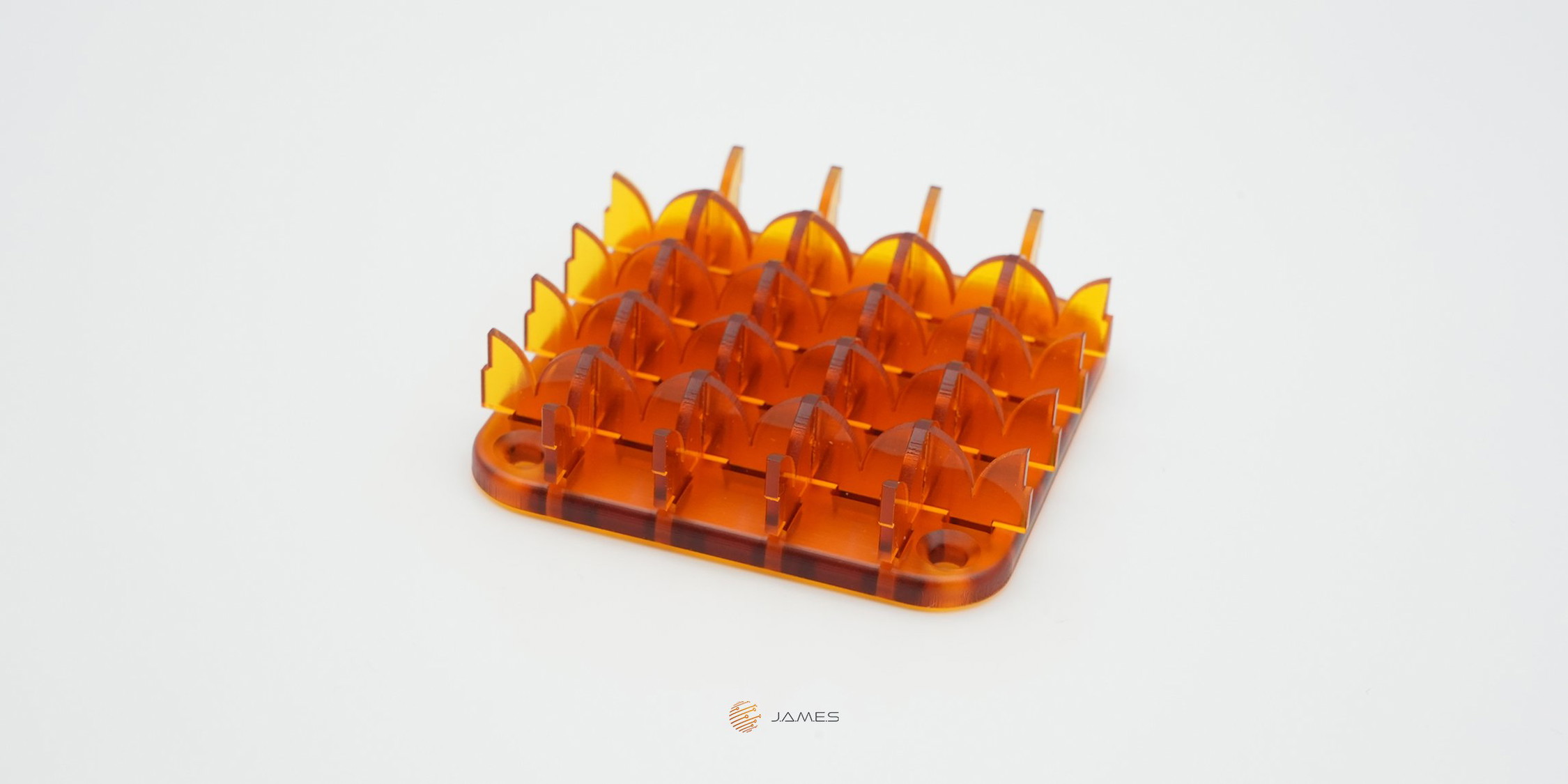 While the present formfactors of printed electronics are restricted in height dimensions along the z-axis, they do possess the capability to generate shielded and impedance-controlled structures.
Phased Array Antenna applications are often limited by the use of high-end PCB structures with high RF-material performance (e.g. ceramics). The assembly of RF-PCBs in such cases requires special care, with time-consuming manual mountings and a large number of screws that must be positioned precisely.
One goal of this AME design concept is to simplify assembly by using a 3-dimensional but flat formfactor for radiation elements and an RF-distribution motherboard.
The ability to create individual impedance-controlled interfaces, which includes shielding, will help to find an improved way to balance miniaturization, easy assembly, and improved RF performance for such antenna applications.
By using an RF motherboard, it becomes possible to assemble active components and incorporate concepts of heat dissipation.
This concept represents a model for different styles of array antennas with flexible frequency range optimization. In order to attain the desired level of performance, it is imperative to meticulously deliberate on the choice of 3D-printed materials and procedures. Optimal utilization may be achieved by employing varied materials and techniques that are most appropriate for their intended purposes.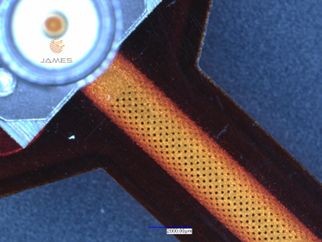 RF on AME interfaces
J.A.M.E.S can provide design support for various styles of RF interface designs.
Future Field of Application
Direct-printed coaxial wires can distribute RF-transporting signals while preserving signal integrity and power, thus avoiding connectorized interfaces.
Current Technology Limitations
Limitation in z-axis hight dimensions in MultiJet Process
Key Features
Signal integrity performance
Impedance controlled interface
RF-distribution motherboard
Active motherboard potential