Brushless Motor Controller – 3D Wires
NNDM DragonFly IV Multijet
Design
A first design is finished, a complete explanation of the targeted functionality is included, and the targeted printer technology has been provided. This AME design also provides a model which is proven to fulfill the targeted functionality.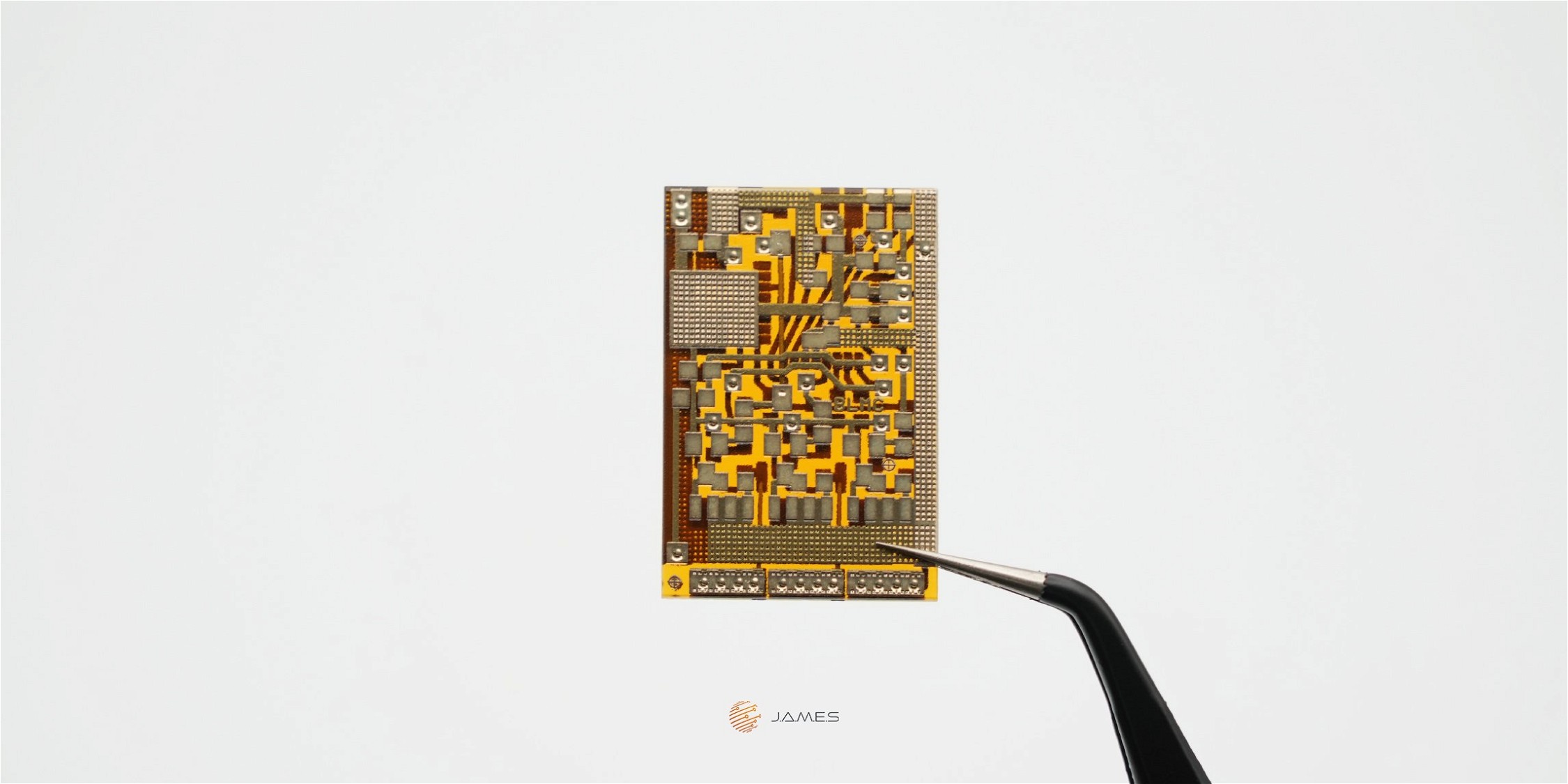 Based on the brushless motor controller – PCB design, published by the J.A.M.E.S Team, this new design implements some three-dimensional wire-aspects. In the previous PCB design, it was necessary to solder additional wires to establish the connection between certain pads. In this new design, this soldering process is no longer required, since the additional lines have been directly implemented into the structure. As a result of this implementation, the design is no longer a traditional PCB design but contains three-dimensional lines that cannot be manufactured by PCB manufacturing technologies.
Furthermore, this improved design has been used for first experiences in a two-sided automatic Pick&Place population process. These experiences have been carried out together with Essemtec AG and their FOX machine. In order to prepare the design for this automatic process, it was necessary to put the structure in a 3x2 panel. The six structures then have been populated simultaneously in the automatic process.
Future Field of Application
To make the automatic pick & place process run smoothly, a couple of improvements on the design need to be applied. Firstly, the Pick&Place machine requires global and local fiducials, that indicate the exact position of the structure. Furthermore, in the populated structures some prominent delamination effects are visible, so the solid GND planes should be replaced by a meshgrid-like structure.
Current Technology Limitations
The added report from Essemtec AG, which is available in the download section, shows the current limitations and issues of the suitability of the NNDM DF IV AMEs for the automatic Pick&Place procedure.
Key Features
Brushless Motor Controller
Automatic Population in a Pick&Place Process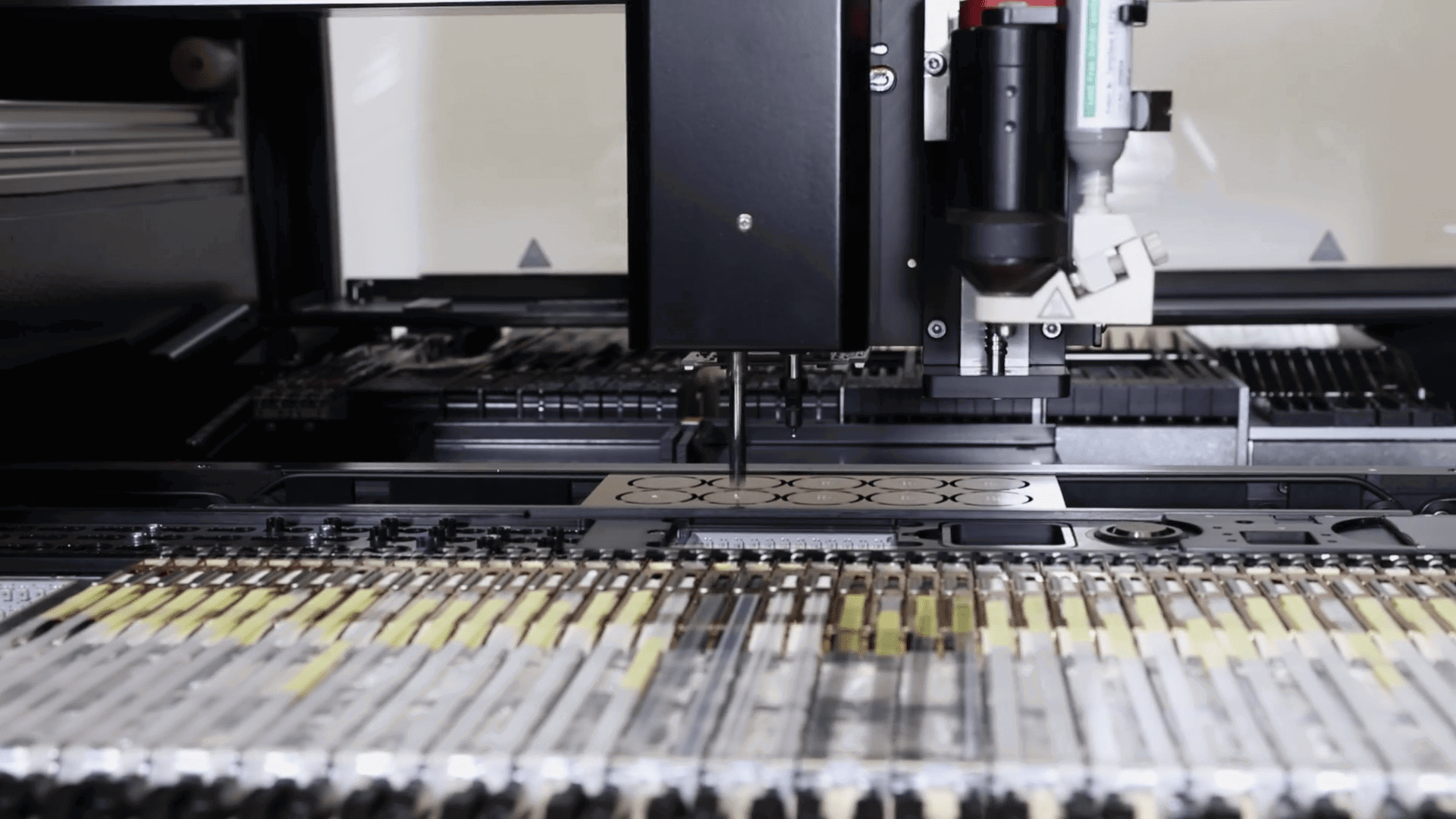 Automatic Pick & Place
the professional way to populate components on an AME device - get in touch with ESSEMTEC AG