Brushless Motor Controller - Optimized For Pick And Place
NNDM DragonFly IV Multijet
Verified
A first design is finished, a complete explanation of the targeted functionality is included, and the targeted printer technology has been provided. This AME design also provides a model which is proven to fulfill the targeted functionality. Furthermore, the AME structure has been printed and validated by measurements. A complete set of the measurement setup and results is provided.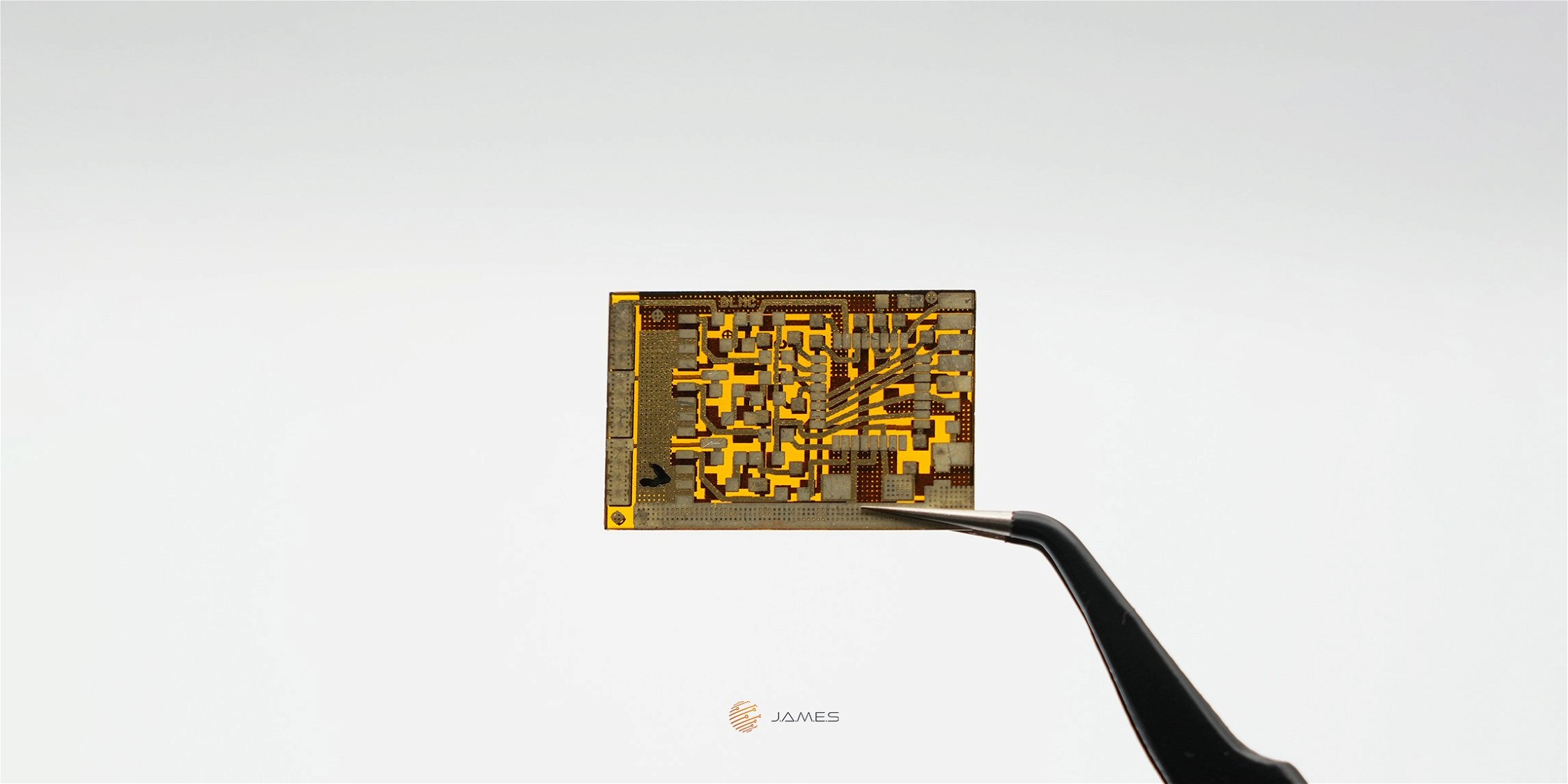 The newest design is based on our previous Brushless Motor Controller – 3D wires. The design of our brushless motor controller has undergone a significant adaptation based on the experiences during the automatic pick and place process.
A detailed report of these experiences can be found in the download area. The main issue that we aimed to tackle through this adaptation is the observed delamination effects, which can be detrimental to the performance and longevity of the motor controller.
To address this issue, we have incorporated a meshgrid into all the larger conductive planes. Previous experiments have shown that these meshgrids are effective in avoiding delamination effects. Additionally, we have included fiducials in the design to assist with accurate positioning during the pick and place process.
In the download area, you will find both single motor controller designs as well as a design for six controllers (3x2) combined in one panel. The panel also includes positioning fiducials for ease of use. With these modifications, we are confident that our brushless motor controller will meet the high standards of reliability and performance.
Future Field of Application
It is possible that further improvements on the design level will be required once the automatic pick&place process is performed and the controller's functionality is verified.
Key Features
Brushless Motor Controller
Tutorials and Interactive Videos
Brushless Motor Controller - Optimized for Pick And Place