Coils And Caps Coupon
NNDM DragonFly IV Multijet
Design
A first design is finished, a complete explanation of the targeted functionality is included, and the targeted printer technology has been provided. This AME design also provides a model which is proven to fulfill the targeted functionality.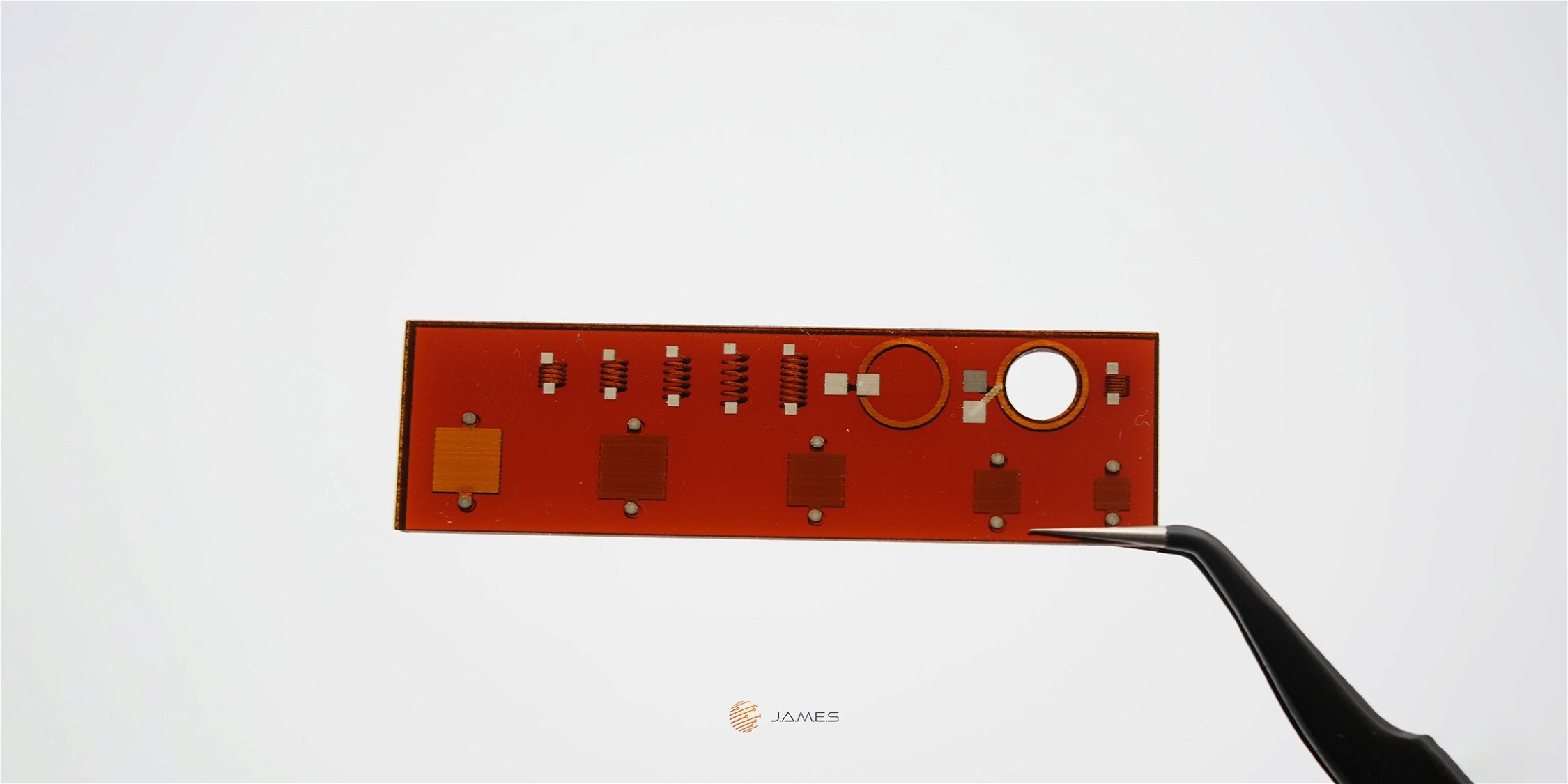 One of the major advantages that AME offers is the possibility to print customized AME coils and AME capacitors embedded in the overall AME structure. This makes procurement, stock keeping and logistics for external COTS capacitors and coils obsolete.
The purpose of this coupon is to demonstrate the freedom of design offered by AME while realizing such customized elements. It includes coils and capacitors of different formfactors and sizes. It is intended to be a basic test coupon, which allows to explore new design approaches, and can also be used to investigate the reliability and reproducibility of the elements.
Future Field of Application
While the coupon was originally designed for the NNDM DragonFly IV system, it can easily be adapted to other printer technologies and, therefore, be used as a basic benchmark coupon, which allows a direct comparison of printer accuracy and material properties.
Current Technology Limitations
To reduce the required space for capacitors or coils, it would be essential to get new printable materials available. For example, to increase the inductivity of the printed AME coils, it would be helpful to have magnetic materials ready to print. Respectively, to reduce the size of capacitors, the availability of high permittivity materials, like ceramics, would be mandatory.
Key Features
Realizing various capacity and inductivity values
Tutorials and Interactive Videos