Historic E-guitar Meets AME
NNDM DragonFly IV Multijet
Design
A first design is finished, a complete explanation of the targeted functionality is included, and the targeted printer technology has been provided. This AME design also provides a model which is proven to fulfill the targeted functionality.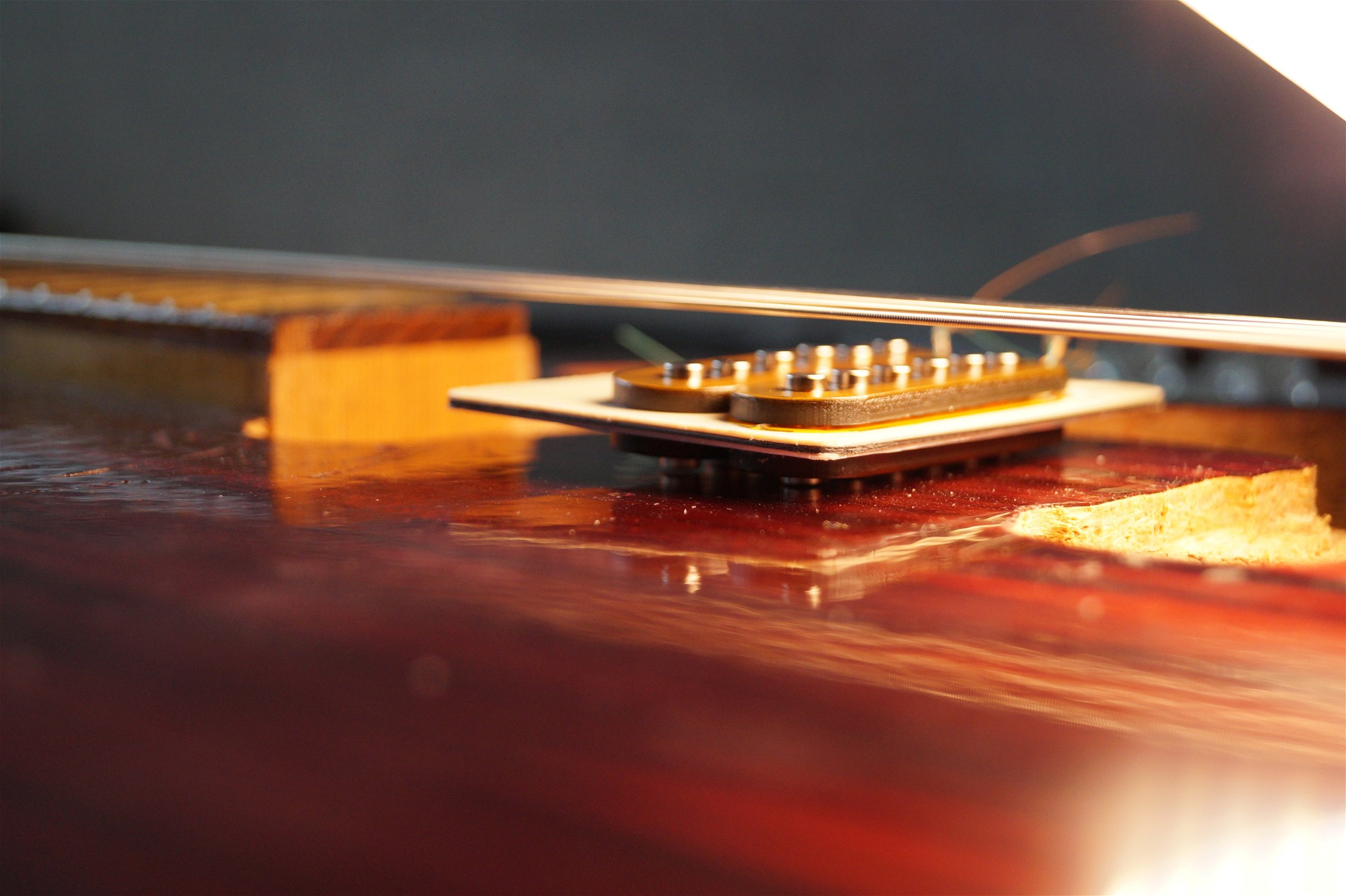 The exhibition presents an exemplification of how AME technology has the capability to fulfill distinctive design and shape necessities, ultimately facilitating the process of converting current structures into electric ones.
Modernizing with a Personal Touch: The Individual Modernisation Project
Through the process of modernizing a vintage guitar from the mid-20th century, specifically manufactured during either the 1950s or 1960s, AME is able to exhibit its proficiency in developing unique electronic pickguard designs that are consistent with and respectful towards the original aesthetic and physical structure of this exceptional HOPF masterpiece.
The electronic will consist of different switchable audio filters for audio signals generated from guitar pickups.  
In order to prevent unintended acoustic signals during periods of silence, the subsequent inconspicuous layout must satisfy shielding specifications. This can be accomplished by incorporating printed shielded coaxial lines into the design.
Additionally, this guitar project will replace the original single coil pickups with nearby completely printed own styled, and designed Humbuckers.
The project is still running, and further investigations of improvement will be implemented and presented. (e.g. AME-printed audio filters without COTs components)
Individualistic guitar players seeking freedom from cable and shield-related issues will appreciate our efforts.
Key Features
3D coils for Pickup- / Humbucker design
Historic Hopf branded E-guitar
Get ready for an extraordinary jam session with a truly exceptional guitar
Stay tuned for AME's captivating sound coming your way
3D-scan of the original Hopf-guitar Pickguard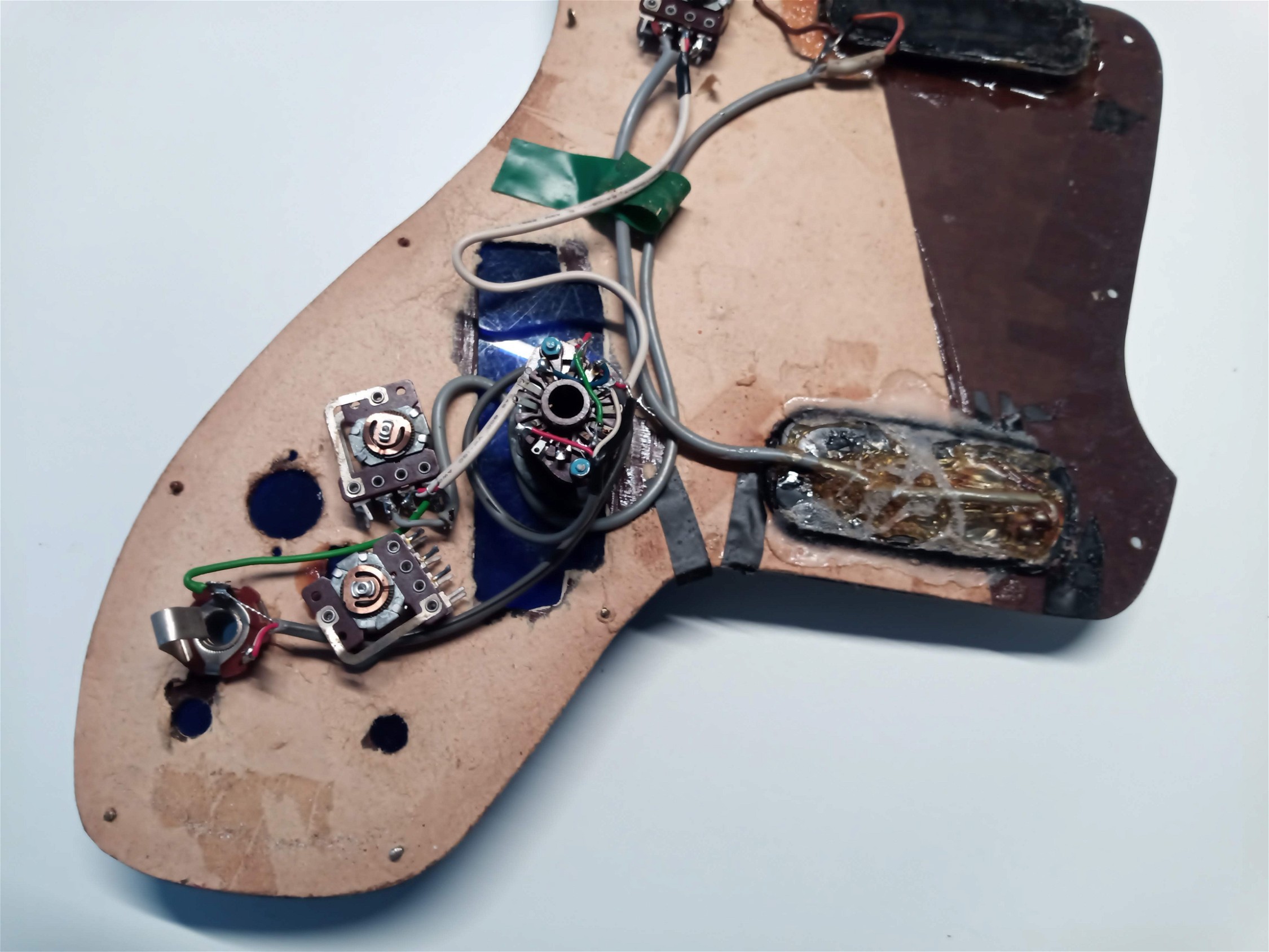 EPISODE 1: Introduction and idea behind
Embrace a seamless modernisation journey by leveraging 3D printing in electronics.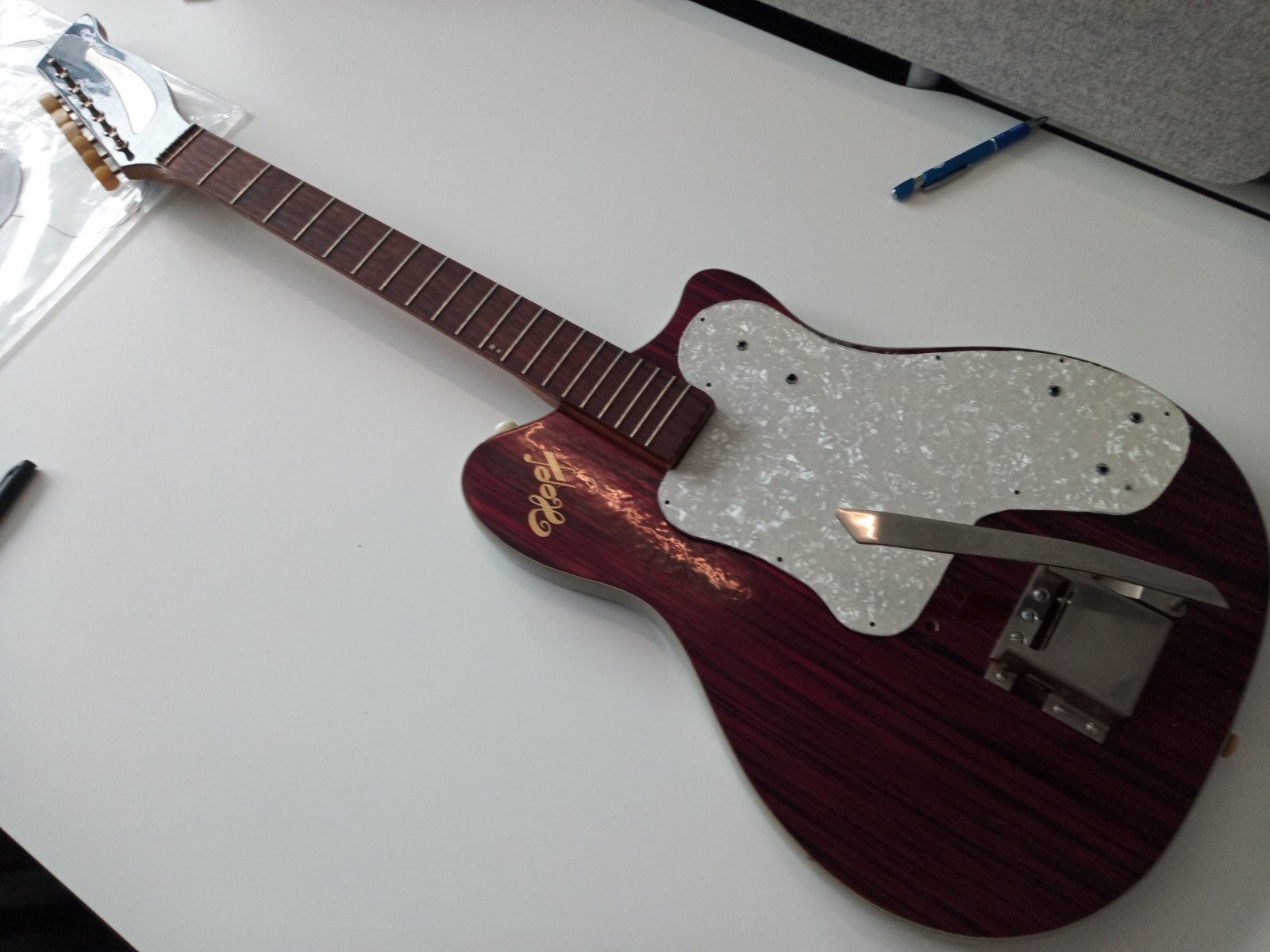 EPISODE 2: Idea Pickguard AMEfication
The traditional wiring of guitar electronics is typically done by hand, involving manual cabling. In such cases, it becomes crucial to mount and ground the components effectively. 
One remarkable feature of AME is the ability to incorporate 3D printed shielded coaxial lines, custom-shaped for audio signals, simplifying the assembly and mounting of components.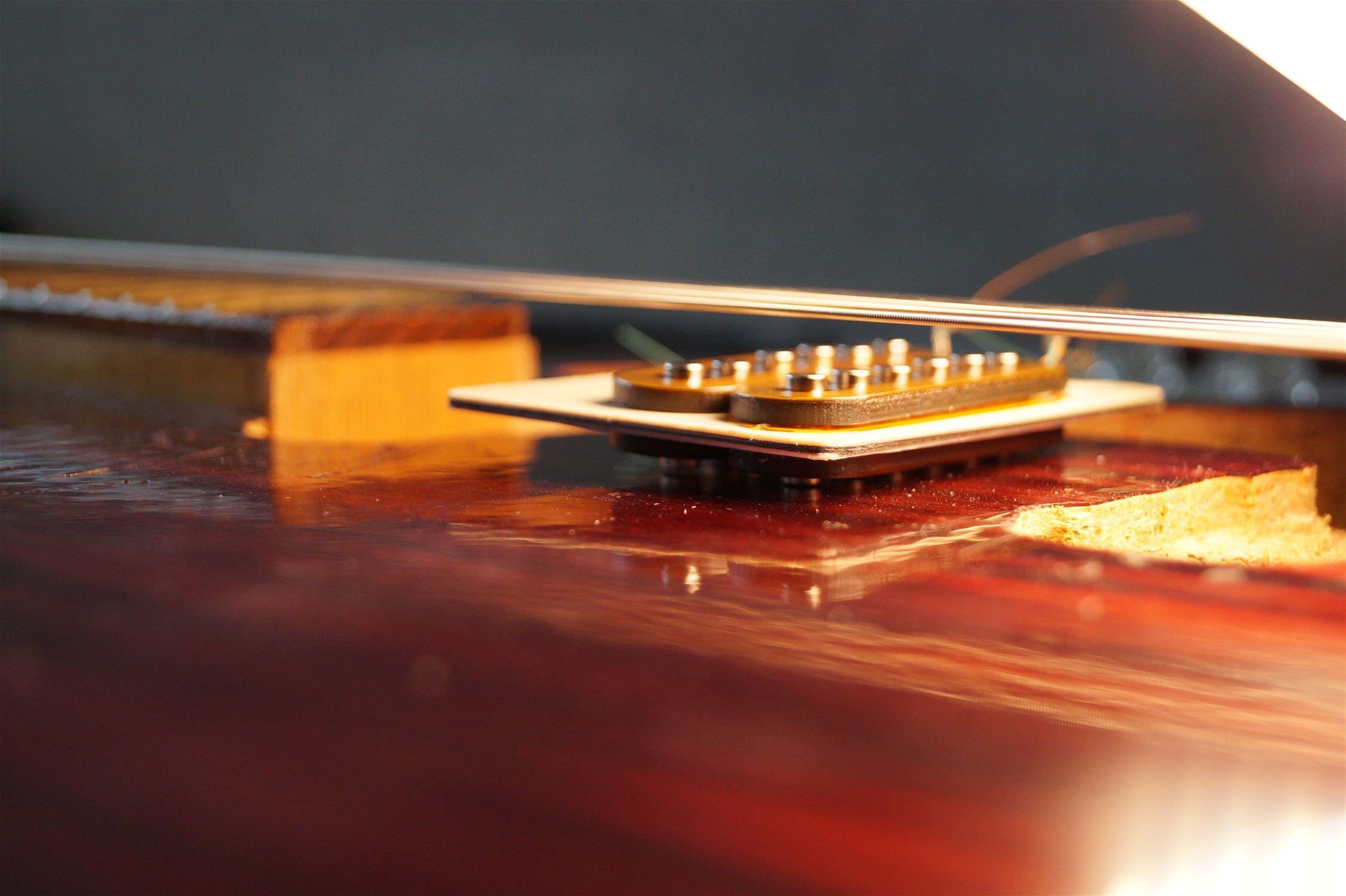 EPISODE 3: Idea Pickup AMEfication
The capability to virtually fully 3D print a custom humbucker design showcases the emergence of new requirements and possibilities in additive manufacturing. 
The J.A.M.E.S engineering team is actively developing their own hambucker to exemplify these possibilities and ensure its functional performance.