J.A.M.E.S Coin NFC Business Card
NNDM DragonFly IV Multijet
Verified
A first design is finished, a complete explanation of the targeted functionality is included, and the targeted printer technology has been provided. This AME design also provides a model which is proven to fulfill the targeted functionality. Furthermore, the AME structure has been printed and validated by measurements. A complete set of the measurement setup and results is provided.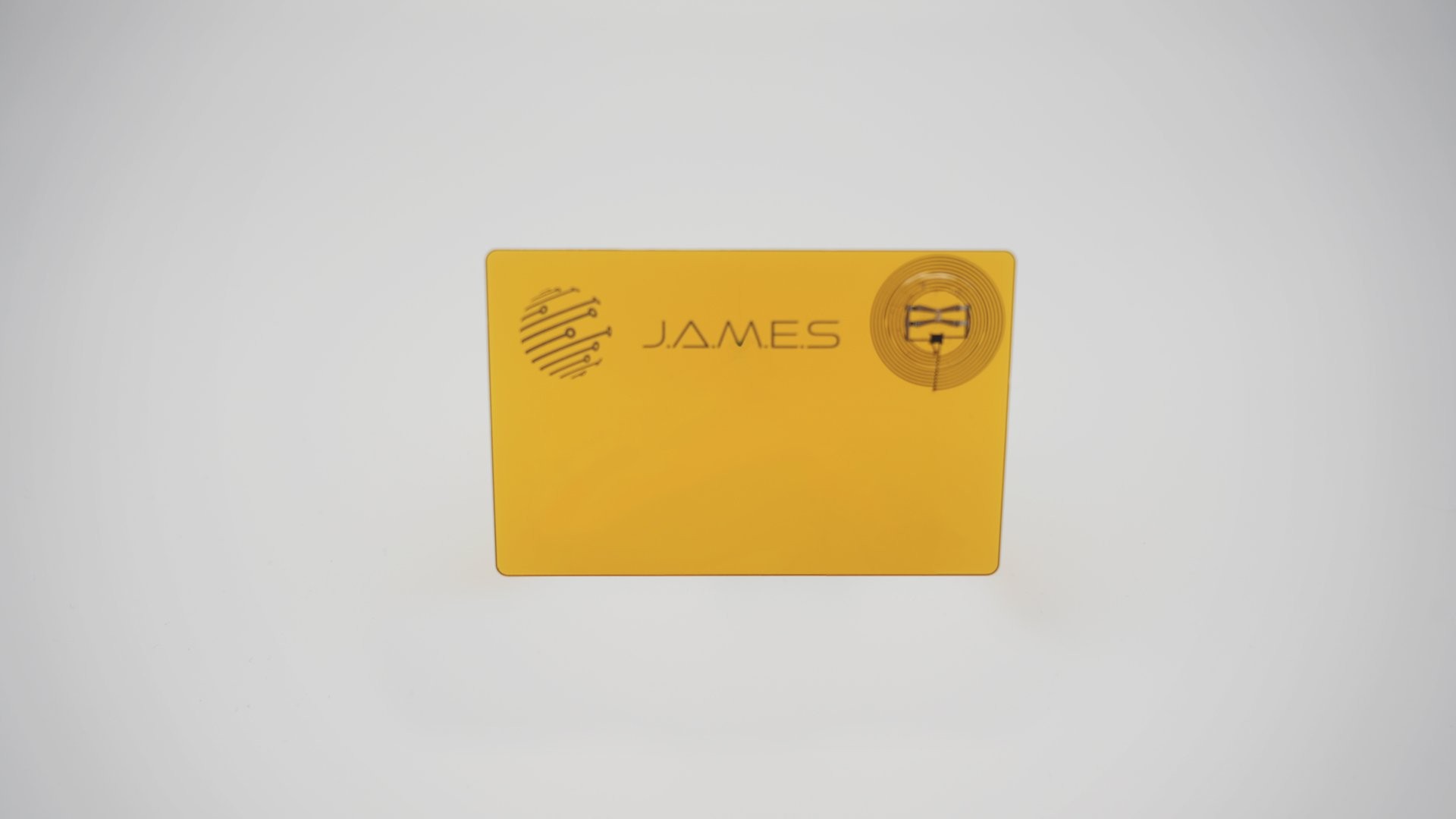 Advancing the J.A.M.E.S Coin Design into the shape of a Business Card to easily provide your contact information data without using paper. Using our provided design, you can create one by yourself.
Future Field of Application
Current Technology Limitations
Formfactor reproduction based on the design.
Design Experiences
Lack of tools. There is the need for 3D-wiring design eCAD/mCAD merge.
Key Features
Create your own individual digital business card
Programmable NFC-Tag with LED-illumination
Tutorials and Interactive Videos
JAMES Coin NFC Business Card