J.A.M.E.S Coin NFC Flat Panel
NNDM DragonFly IV Multijet
Verified
A first design is finished, a complete explanation of the targeted functionality is included, and the targeted printer technology has been provided. This AME design also provides a model which is proven to fulfill the targeted functionality. Furthermore, the AME structure has been printed and validated by measurements. A complete set of the measurement setup and results is provided.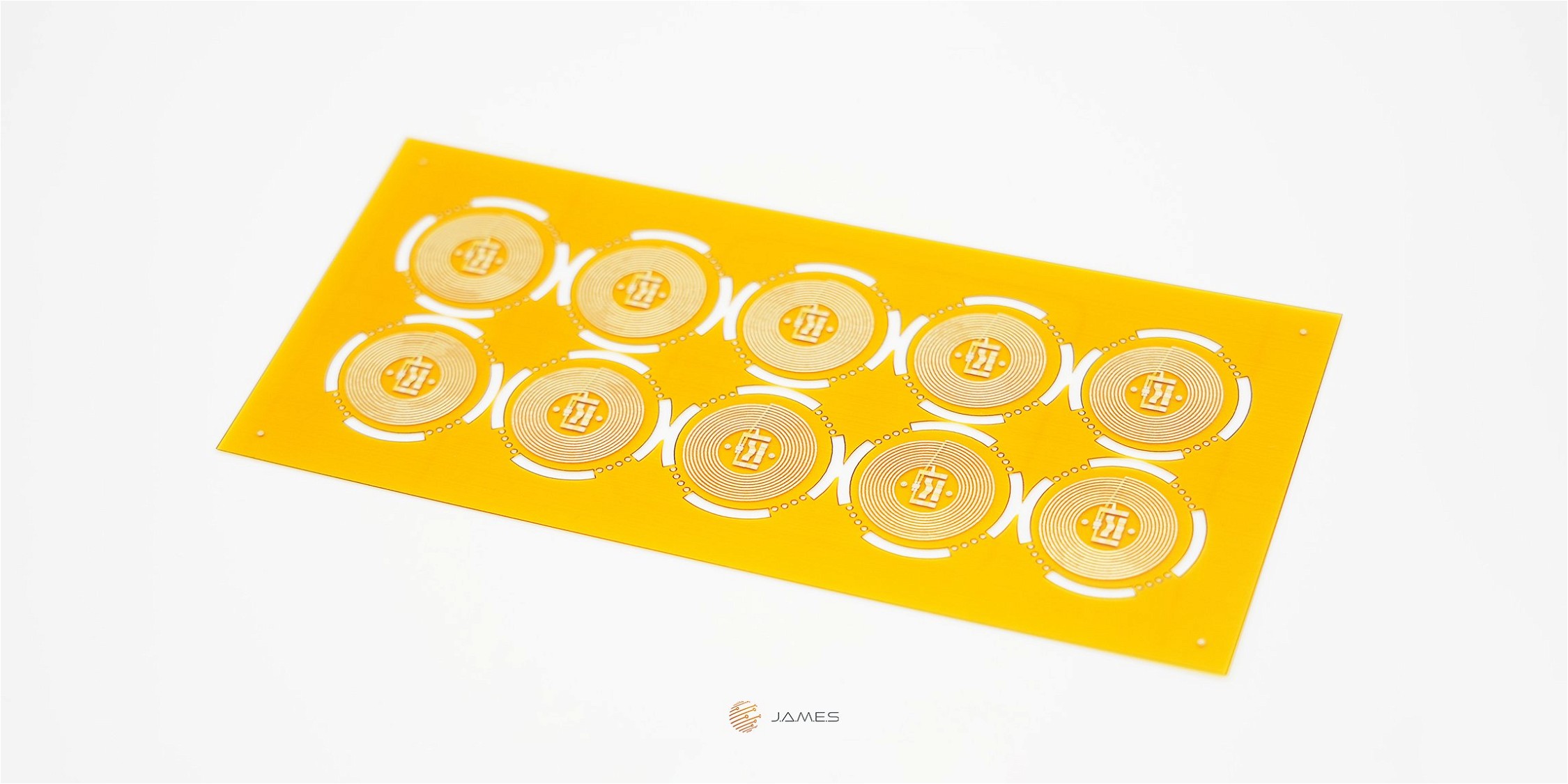 This design of a J.A.M.E.S Coin is provided to combine full 3D-wiring aspects and NFC functionality to an automatic level of component implementation by Pick and Place.
10 Coin structures are integrated into a multicarrier panel to ease the orientation and to give the perspective to a fully automated population of components.
Future Field of Application
NFC Tag functionality
Educational application for AME
pick and place the population of components
Current Technology Limitations
formfactor reproduction based on the design
Design Experience
Lack of tools. There is a need for 3D-wiring design eCAD/mCAD merge
Key Features
Programmable NFC-Tag with LED-illumination
Panel design for pick and place
Automatic pick and place component mounting
Tutorials and Interactive Videos
Flat Panel Design Animation
Tutorial: Design AME Capacitors
Tutorial: Design NFC on AME Schematic
Tutorial: Design AME NFC Coils
Tutorial: Design NFC on AME Wiring
Manual Population of a J.A.M.E.S Coin NFC panel