J.A.M.E.S Coin NFC In AME
NNDM DragonFly IV Multijet
Concept
This AME design has the status of concept. A first design concept is established, a complete explanation of the targeted functionality is included, and the targeted printer technology has been provided.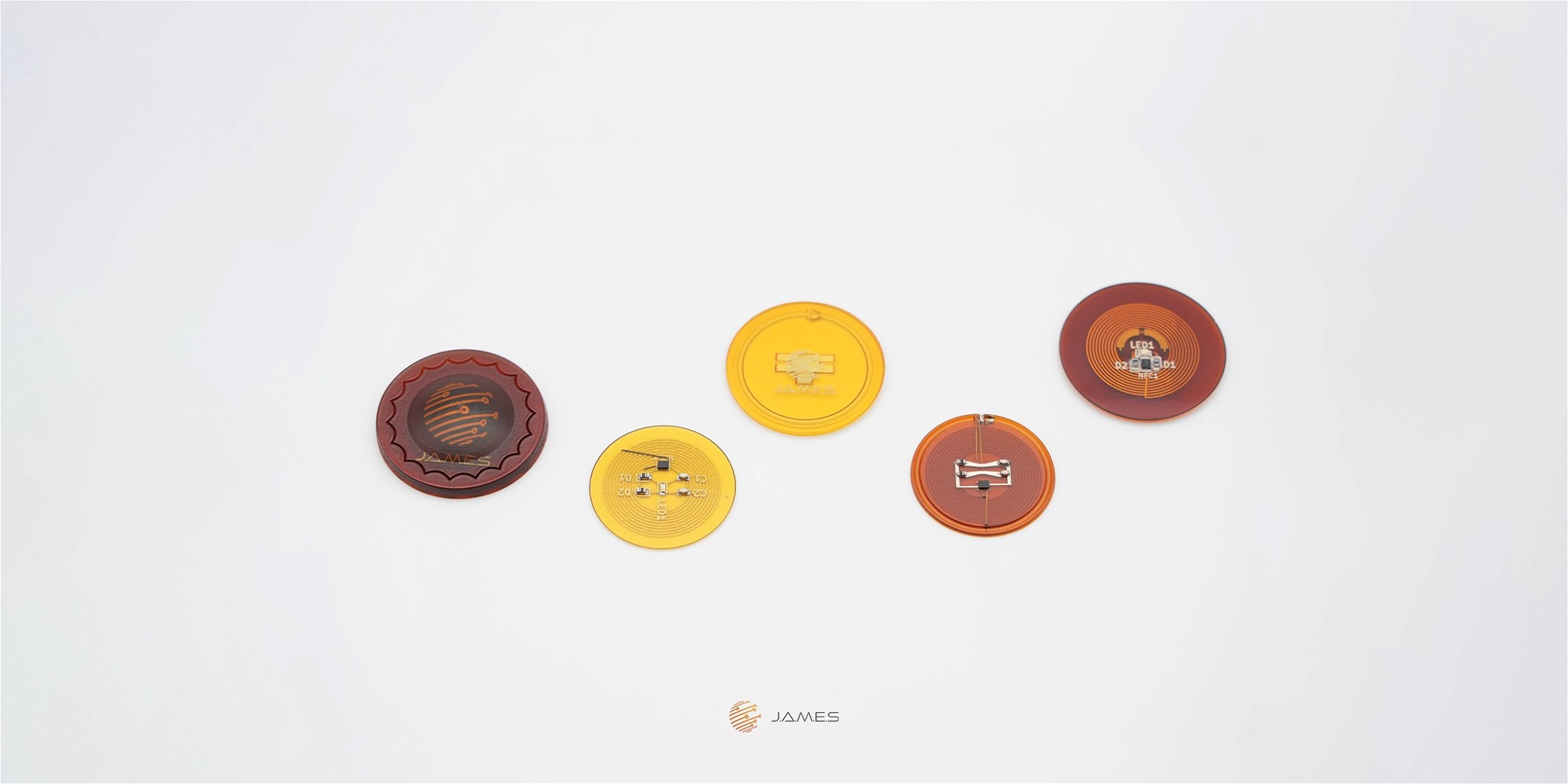 The purpose of this design remains to be purely educational. It is meant to give a brief introduction on the full potential of the AME technology by embedding the COTS components of the J.A.M.E.S Coin NFC on AME – PrintC design, published by the J.A.M.E.S Team. The functionality, namely providing an electronic business card, remains the same. However, the stability of the solder- or glue-connections is highly increased due to the complete embedding and covering.
Future Field of Application
Since the J.A.M.E.S Coin NFC in AME design already includes many of the advantages of the AME technology, like: printing customized capacitors, embedding components, realizing 3-dimensional volumes etc.; it is very well suited to be used as a benchmark example to compare different AME processes and technologies.
Current Technology Limitations
At the current level of the AME technology, the embedding process is a manual process. So, in order to completely cover the COTS components, an additional manual assembling process needs to be done. In future printer technologies and processes, it would be valuable to have an automatic process included which allows to embed and assemble the COTS components during the printing process.
Key Features
Embedding components in NNDM DF IV AMEs
Stacking of NNDM DF IV AMEs
Populating NNDM DragonFly IV AMEs
Tutorials and Interactive Videos