J.A.M.E.S Coin NFC On AME - Freestyle
NNDM DragonFly IV Multijet
Verified
A first design is finished, a complete explanation of the targeted functionality is included, and the targeted printer technology has been provided. This AME design also provides a model which is proven to fulfill the targeted functionality. Furthermore, the AME structure has been printed and validated by measurements. A complete set of the measurement setup and results is provided.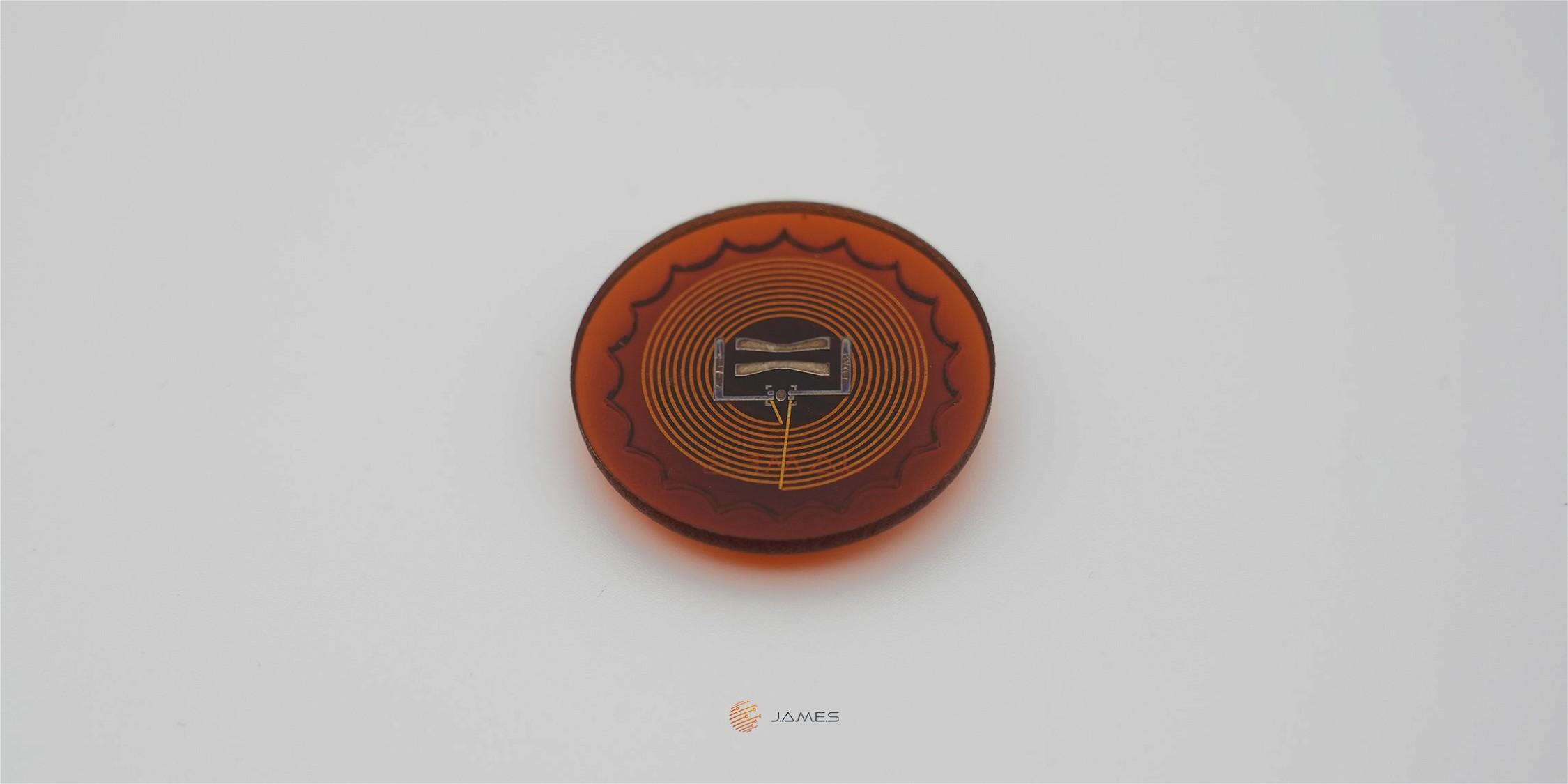 The goal of this design is to provide a first impression on how to map out electronic circuits in a 3D mCAD tool and how to integrate them inside an 3D body. To do so, an NFC tag functionality is added to the previously designed and non-functional J.A.M.E.S Coin Housing, published by the J.A.M.E.S Team. With this addition to the J.A.M.E.S Coin Housing, the new structure can already be used as an electronic business card.
Future Field of Application
Since the electronic circuit is still simple, the J.A.M.E.S Coin NFC on AME – Freestyle is very well suited as an easy-to-understand test device for new technologies. It can even be thought as a simple benchmark example to compare different printer technologies to each other.
Current Technology Limitations
After populating the J.A.M.E.S Coin NFC on AME – Freestyle, it turned out, that the conductive pads are not very stable. This means that if mechanical pressure is applied to the soldered or glued components, the pads will be teared off together with the components. Therefore, the J.A.M.E.S Coin NFC on AME – Freestyle functionality is lost. In order to increase the reliability of the soldered interconnects, it would be helpful to either increase the stability of the conductive pads, or alternatively provide a verified procedure to cover the solder interconnects. This second alternative allows to completely embed the soldered components, and thus to prevent them from being ripped off.
Design Experiences
During the design process, some issues appeared due to the missing schematic and wiring diagram in the background. A suitable combination of the eCAD schematic that provides detailed information about which pads need to be interconnected, would massively facilitate the design process in the three-dimensional mCAD tools.
Key Features
Designing electronic circuits by mCAD
Designing customized NFC coils for AME
Populating NNDM DragonFly IV AMEs
Tutorials and Interactive Videos