One Print-Job In Two Parts
NNDM DragonFly IV Multijet
Concept
This AME design has the status of concept. A first design concept is established, a complete explanation of the targeted functionality is included, and the targeted printer technology has been provided.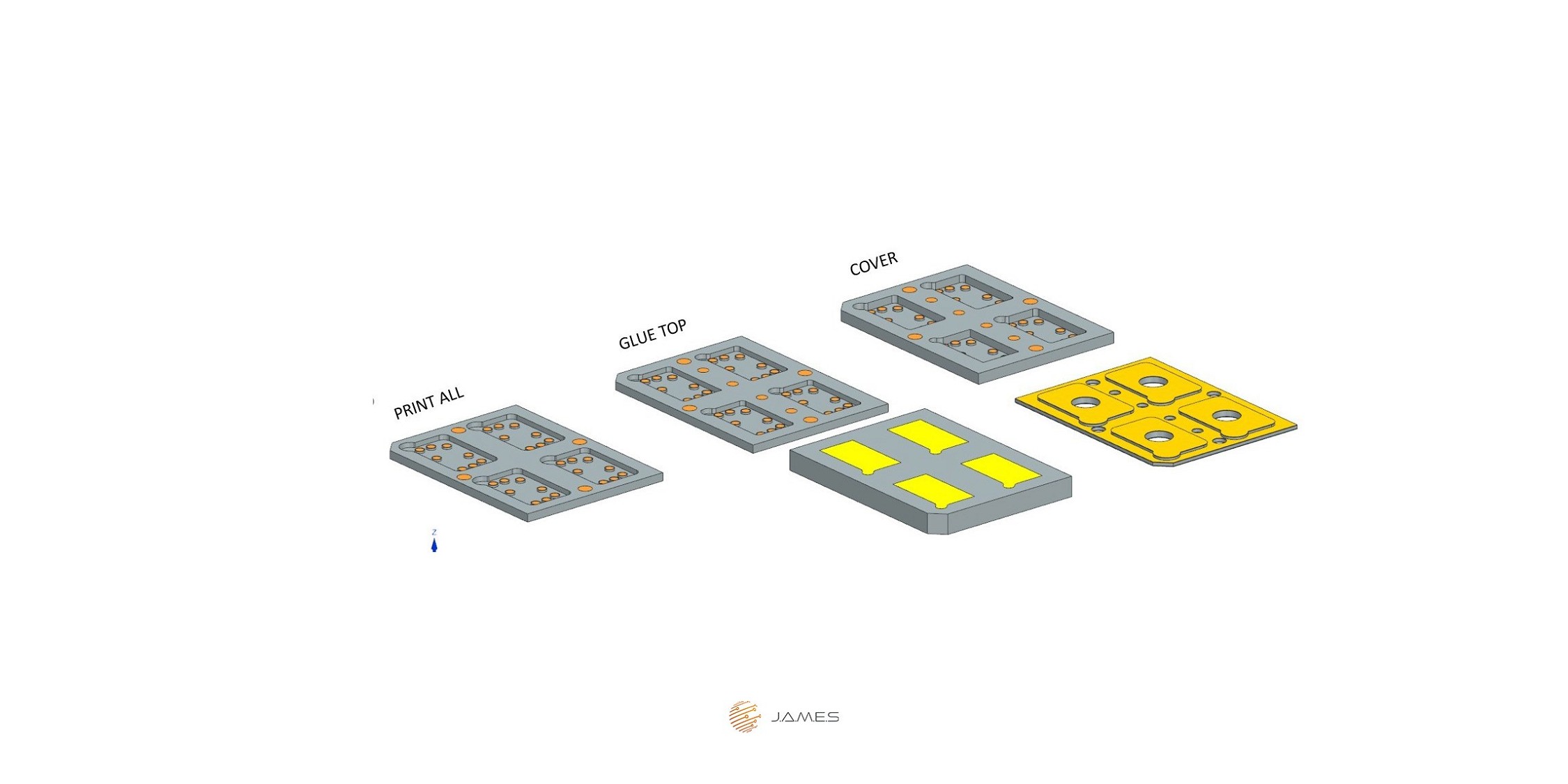 Standard model for die placing that split for 2 print-jobs and printed one on top of the other. We saw the opportunity in creating SIP by Nano-Dimension printer, it makes the SIP faster, create high flexibility in design and versatility. This design is only one step towards the full SIP project.
Future Field of Application
High resolution inspection on the printing time, also the option to move the start position on x-y plane by camera to be able to match the print model on top of the printed one.
Current Technology Limitations
Basic model no need of sharing STP files. During the print there was few problems:
Starting print from a custom height.
How to begin the second print exactly on the previous one?
Design Experiences
The print seceded, for the success we edited the "pcbj.info" file with initial custom height, so the print could start without damaging the printheads.

And to stay with the same position we had to place the second model by "adding material" button so it would be centralized on the previous model and then delete the previous model materials.

In addition for that we didn't stop the vacuum and didn't touch the Kapton surface.
Key Features
Print on top of other model