TH- Rosenheim University Students Visit J.A.M.E.S Office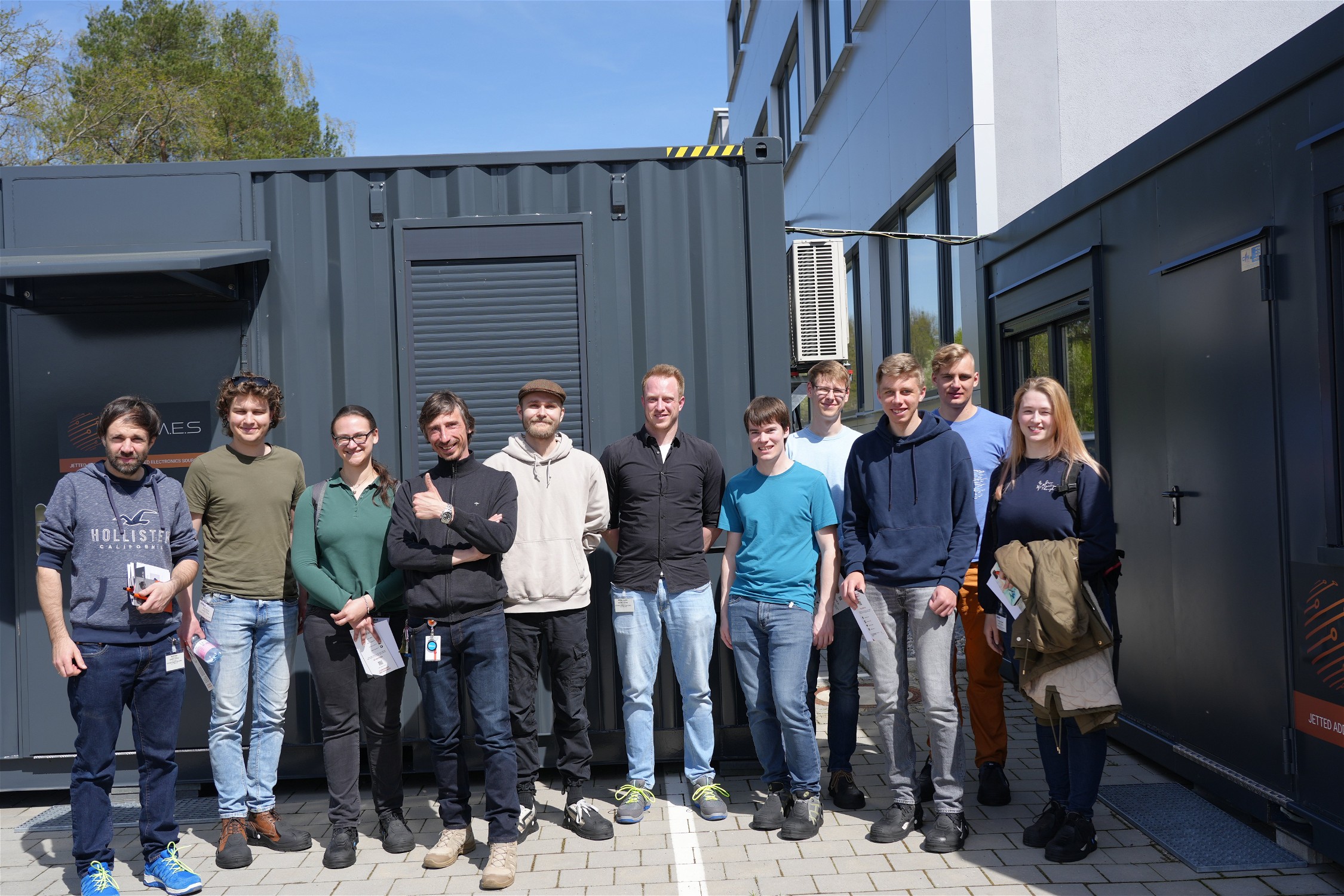 Last week, J.A.M.E.S was honored to receive a delegation of ten students and their professors from TH-Rosenheim University. The visit started off with a welcome by Andreas Salomon, the Chief Scientist at J.A.M.E.S. He introduced J.A.M.E.S and presented the latest advancements in Additively Manufacturing Electronics (AME).
Exploring the AME technology at J.A.M.E.S office
During the visit, the students were given a tour of the facility, which kicked off with an eye-opening display of J.A.M.E.S's cutting-edge laboratory. Andreas Salomon showcased several AME applications that demonstrated impressive progress and extraordinary potential. Additionally, the students were introduced to the J.A.M.E.S website - an online platform designed for knowledge-sharing, innovation promotion, and fostering a thriving community within the field of AME.
One of the highlights of the visit was a firsthand experience of the AME process in action. The students were taken to the printing container, where they witnessed the live printing of intricate designs. This provided a unique perspective on the huge capabilities of AME technology. As a token of appreciation for their visit, J.A.M.E.S presented each student with a J.A.M.E.S Coin NFC, symbolizing their induction into the growing AME community.
The visit was a great success, and J.A.M.E.S looks forward to more opportunities to share knowledge with academic institutions like TH-Rosenheim University and to continue collaborating with them in advancing the field of Additively Manufacturing Electronics.