Consultancy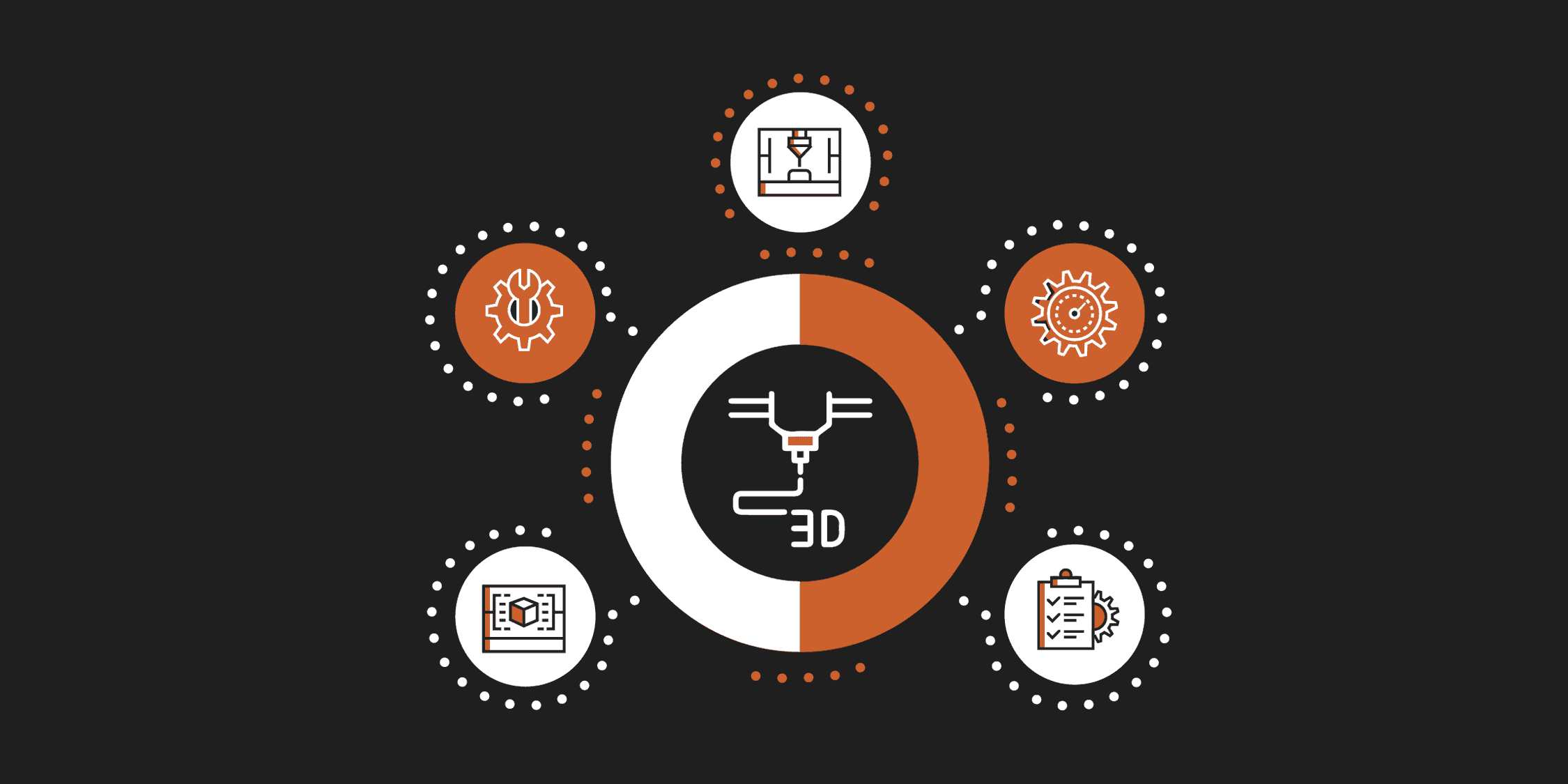 Streamline Your Electronics Production Process: Bring AME to the Forefront.
What We Offer
J.A.M.E.S engineering team is dedicated to supporting you implement AME in your business. From traditional board design to flexible-hybrid electronics, we have you covered. May it be for one step or for a "start-to-finish" solution, explore new possibilities in AME with us.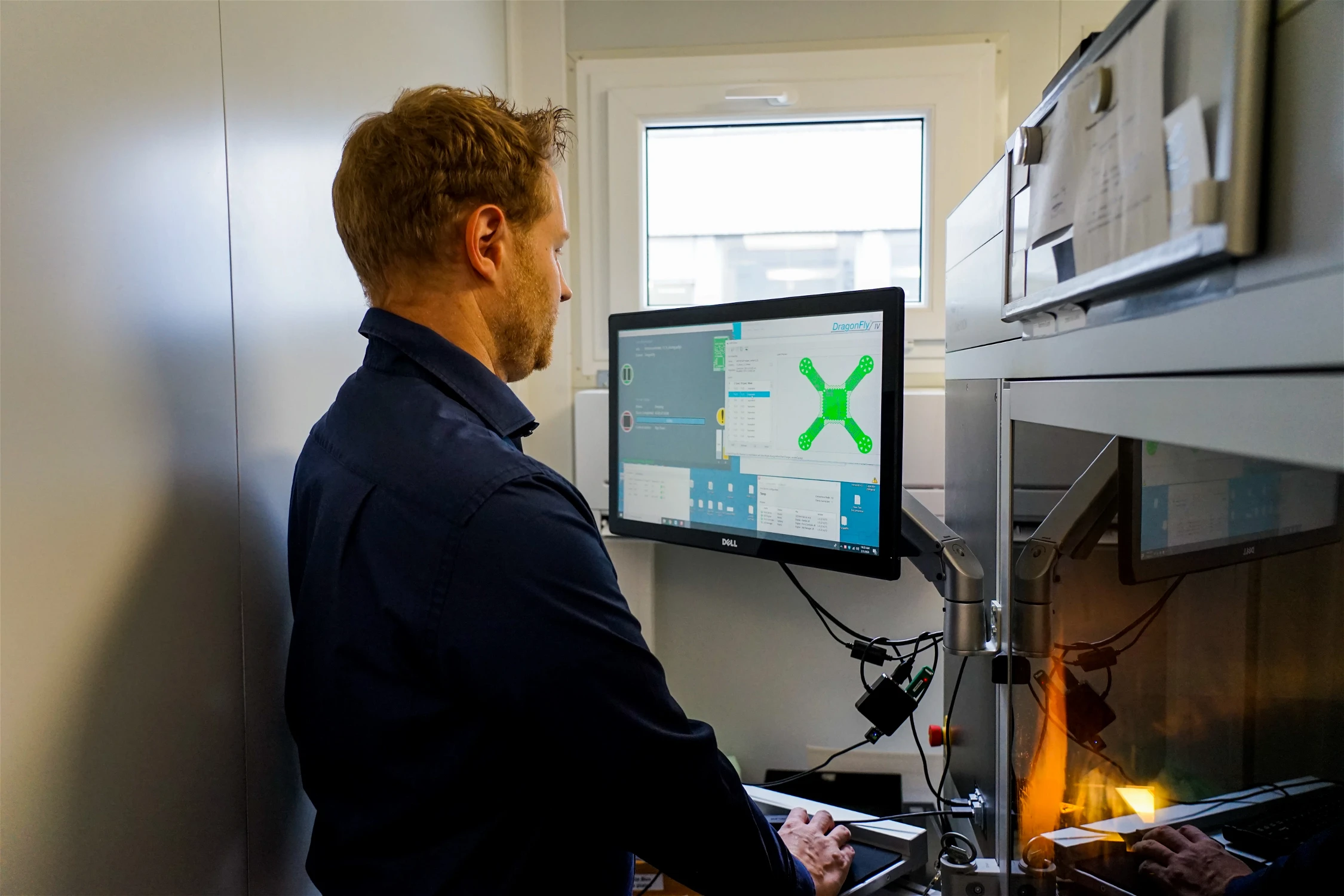 Technical System Support
Our engineers are equipped to provide technical system support, both on-site and remotely, for businesses that have adopted AME into their operations. This includes a range of services such as routine maintenance to replace printer heads, filters, and tubes. As well as verifying compliance with the printer's design rules, post-processing, and recipes.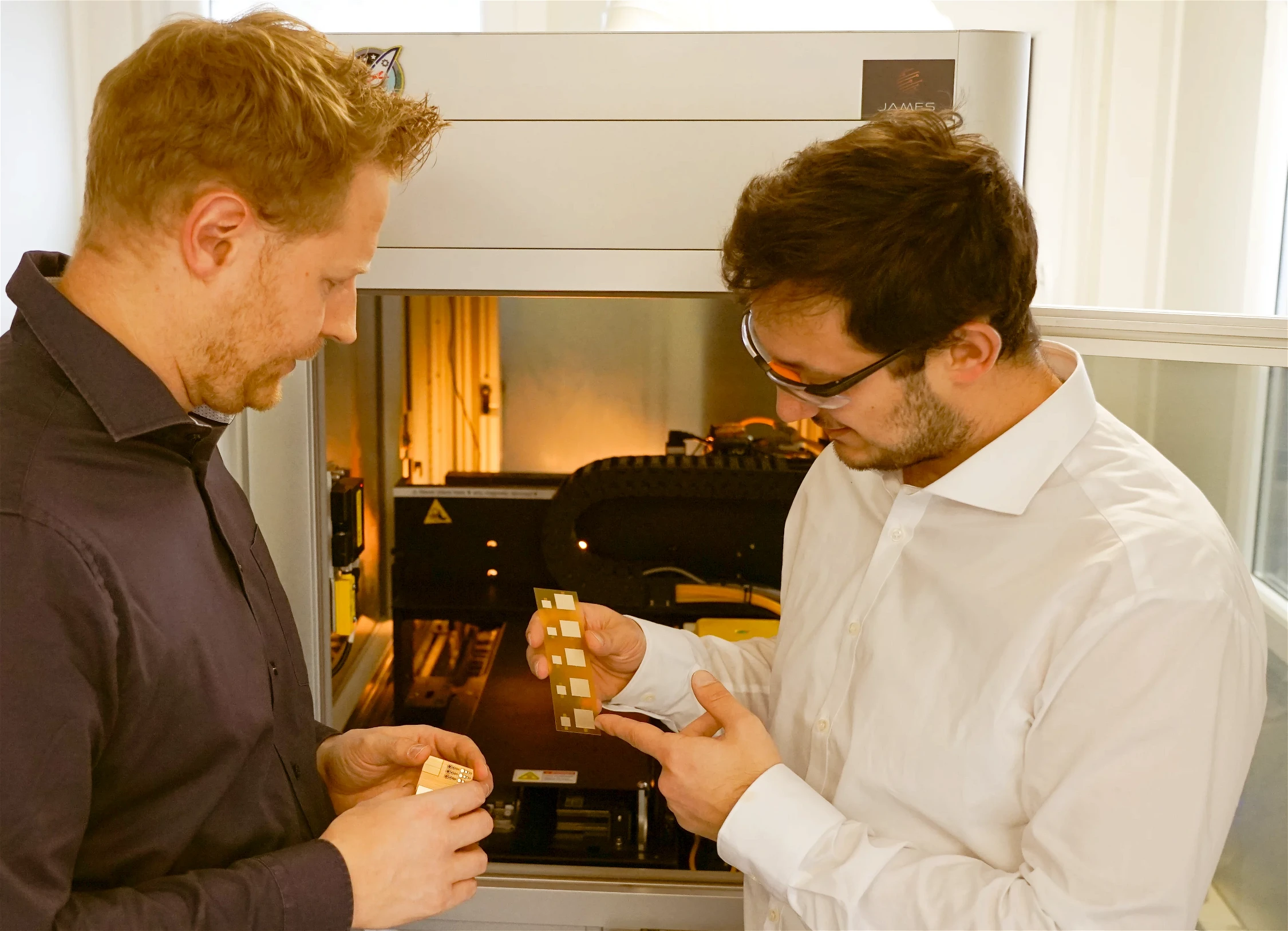 Process and/or Material Selection
We understand that process or material selection is crucial for the success of a 3D printing project as it affects the final product. We have partnered with multiple companies that hold strong positions in this field, which can guide and support you in finding the best-suited materials and processes for your projects.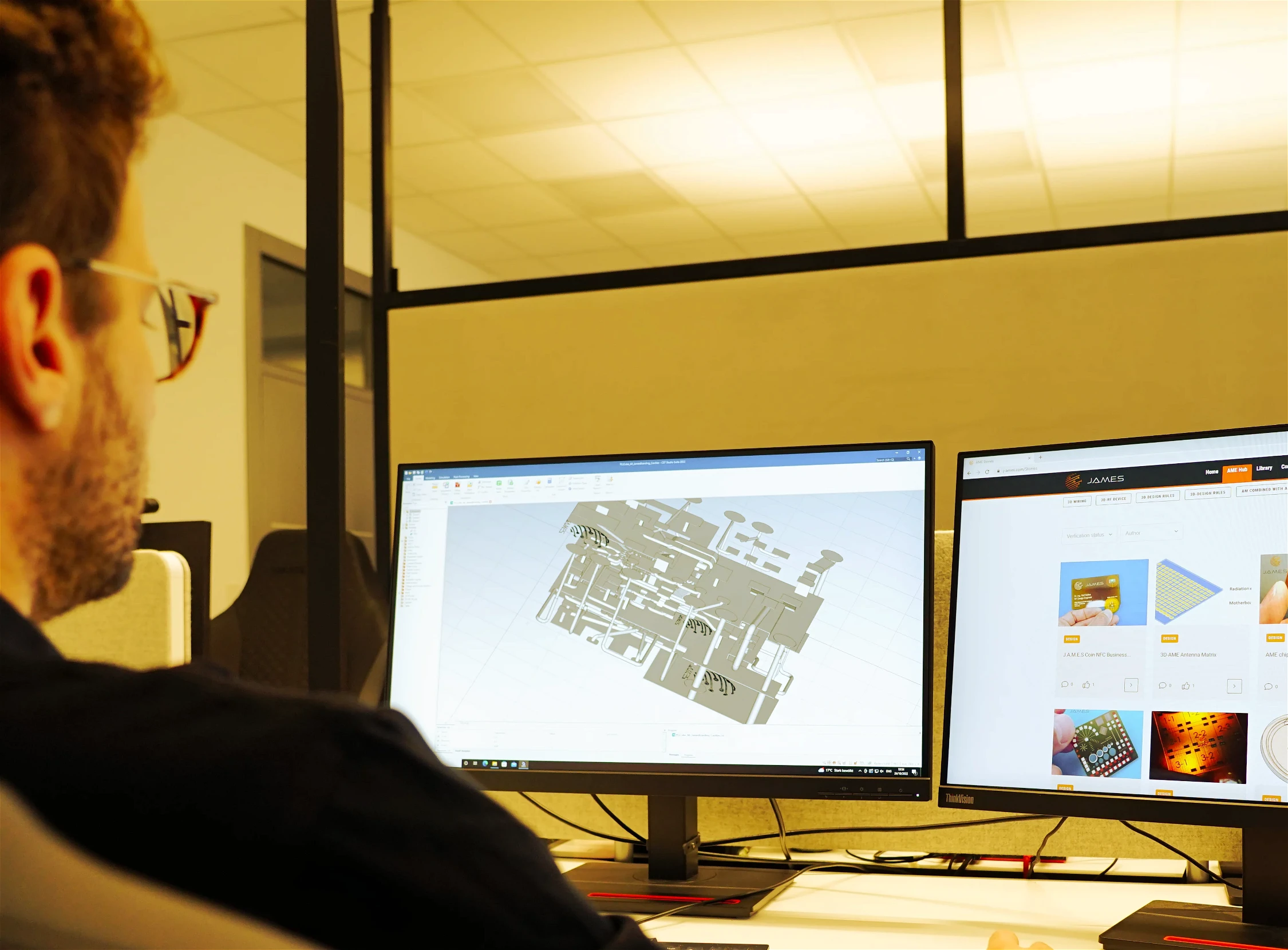 Design and Simulation
Having the conceptual idea for your AME project goes a long way. However, it can take more time and effort to find the right tools and know-how to develop the best design and simulate it. Therefore, our specialized team of RF engineers can help you design and execute simulations for your next project.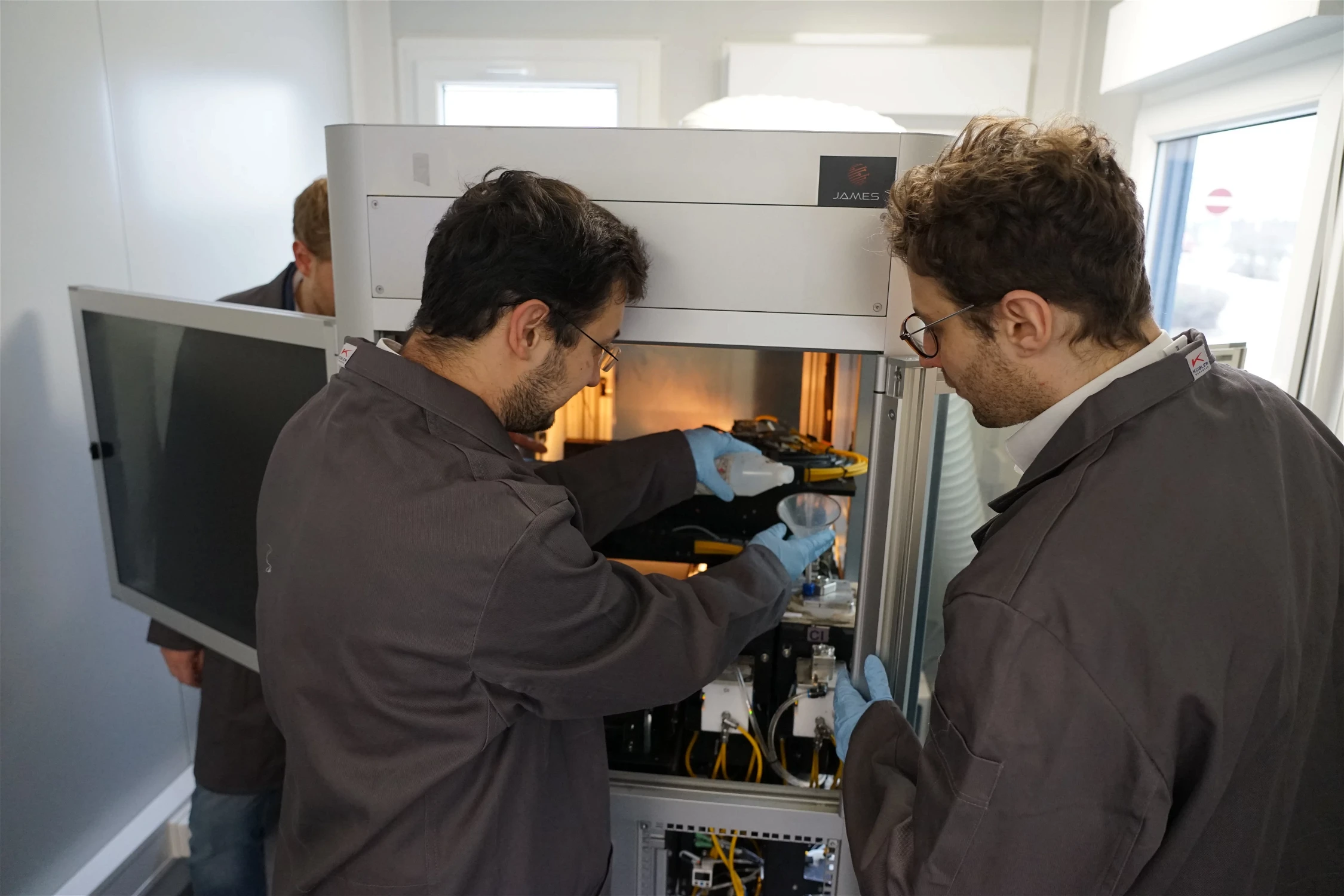 Print and Assembly
Once your designs have been simulated, and the virtual prototype fulfills all your requirements, you are ready to print and assemble. Our team of experts will then assist you with the selected process and guarantee the safe and secure delivery of your product.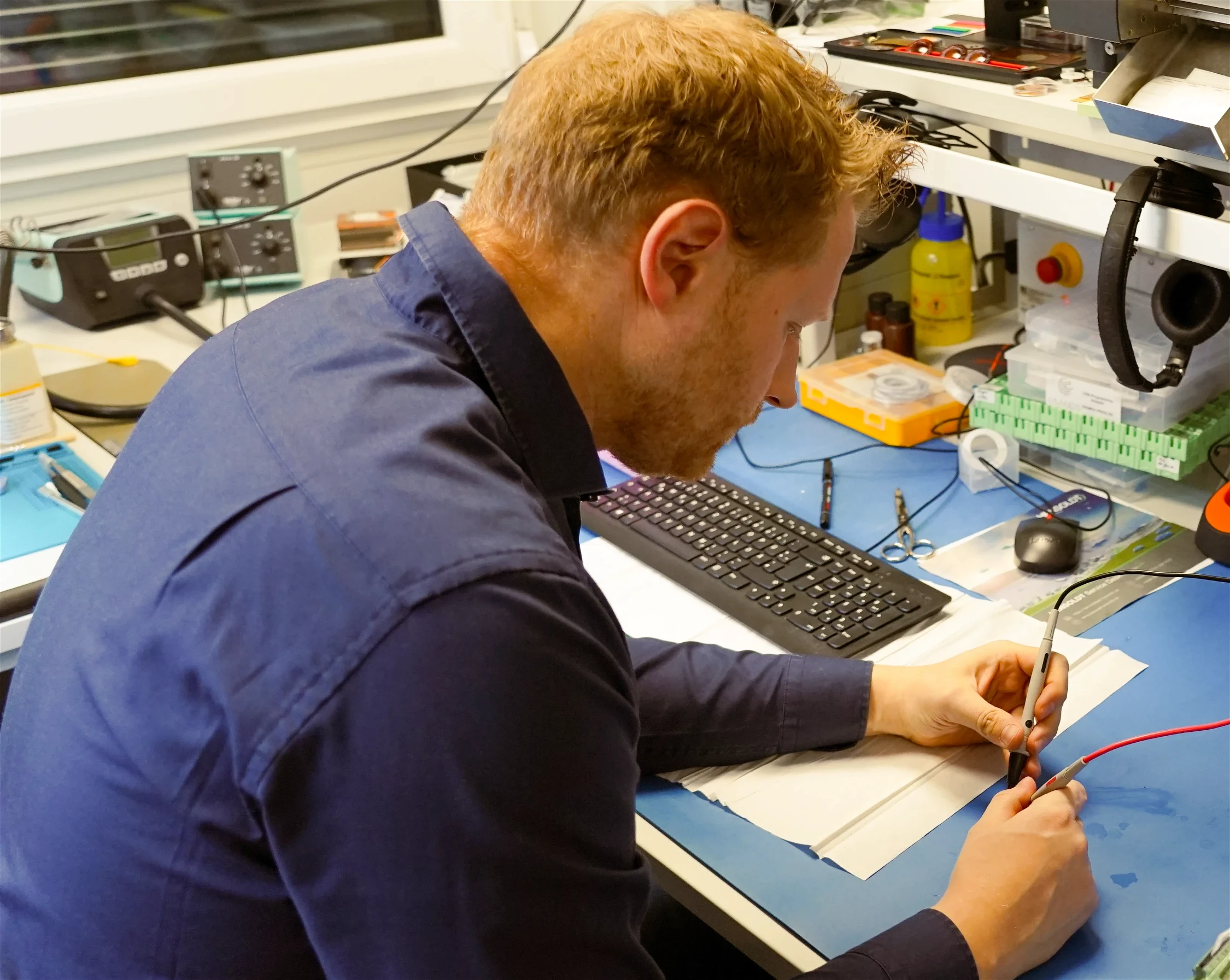 Validation and Measurements
Our team of skilled engineers can undertake a qualitative check of the printed products, through validation and measurement processes. This will ensure the full functionality and quality of the final applications.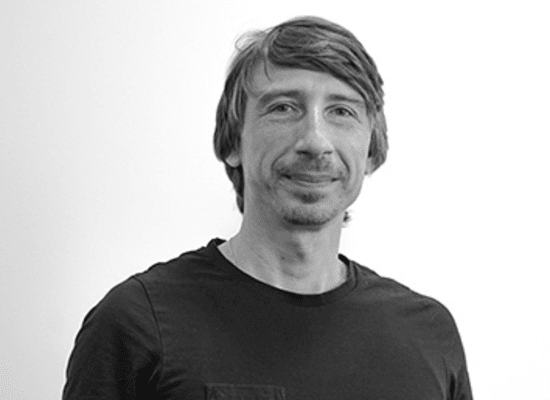 Andreas Saloman
Andreas is the visionary expert of AME and is adept at seeing the big picture possibilities that exist within the industry.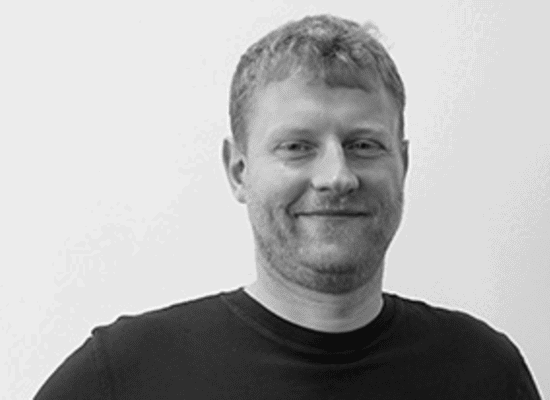 Rolf Baltes
Rolf is a true mastermind of RF structures. He is responsible for leading the research on new AME possibilities.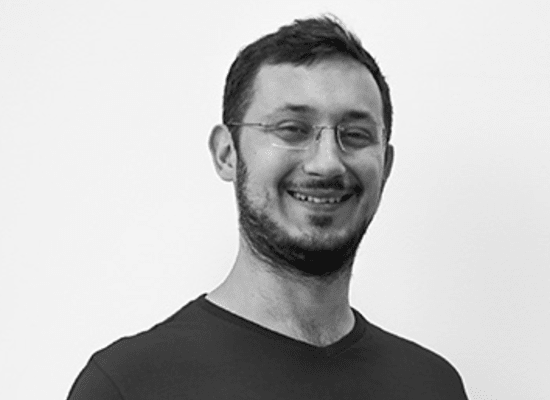 Nikita Rybalka
Nikita is the master builder behind the AME applications. He will be responsible for creating concepts and performing quality processes.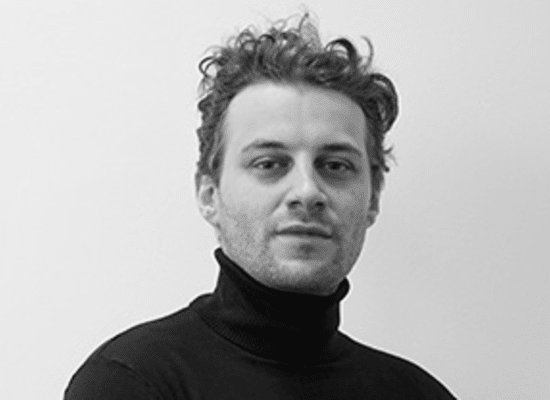 Pascal Fischer
Pascal is an AME enthusiast driving innovation, creativity and fresh perspectives in the 3D way of thinking.
Book a 30 Minute Call
We Understand Every Customer is Unique and has Specific Requirements
This is why we work closely with you to learn about your projects and tailor our services accordingly. If you have any questions or would like to discuss your requirements in more detail, our Business Development Manager, Alexandre Schäfer, is available to support you.
Alexandre Schäfer has extensive experience in helping companies like yours, and he would be happy to provide you with advice and support to take your business to the next level.
Q & A
How long will it take to get a reply after I book my project? Our sales advisor and engineers will review your request and contact you back via phone or email within 3 business days.
What other services do you provide? On top of our usual AME services, we are open to assessing any AME project request. Book a free 30- minutes call to discuss directly with us the feasibility.
How much do you charge? Based on the complexity of the project, our team will revise the requirements and send you a detailed quote at the beginning of the contract.
Why Additively Manufactured Electronics (AME)?
AME offers greater design and sample production flexibility and allows faster product development. Additionally, it significantly reduces the waiting time for sample production and development, making the electronics production process more efficient.
Most importantly, AME is more environmentally friendly compared to conventional printing processes. By using less energy and producing less waste, AME assists you to practice your business in a more sustainable way.