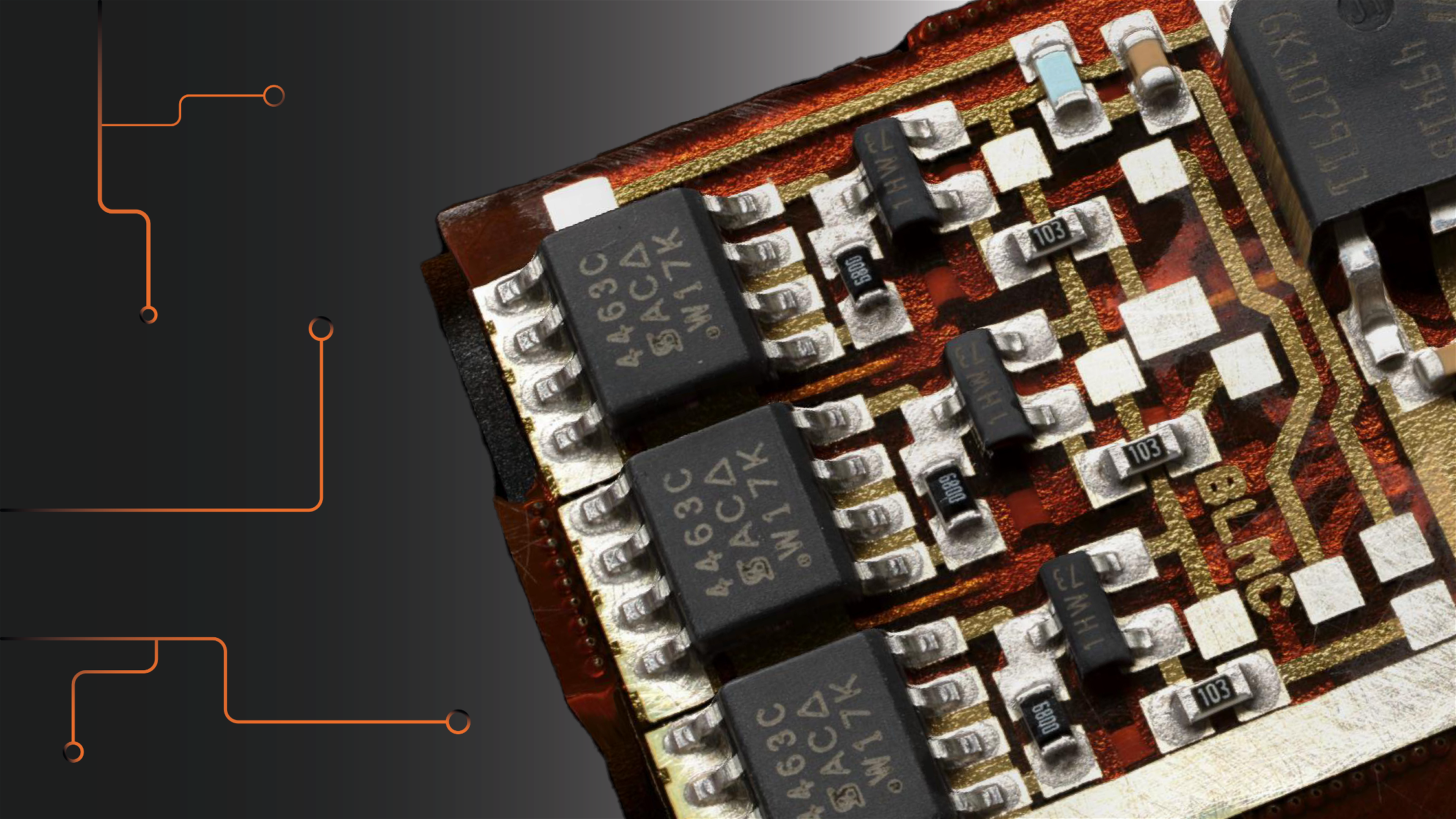 Jetted Additively Manufactured Electronics Sources
A groundbreaking advancement has emerged in electronics production with 3D printing technology. This innovation offers endless possibilities and personalized designs to be achieved, opening up potential opportunities. J.A.M.E.S is dedicated to advancing this transformative innovation by collaborating with prominent leaders from both industrial and institutional, pooling our collective expertise for engineering solutions.
Driving AME Innovation Through Collaboration
At J.A.M.E.S, we firmly believe that the power of collaboration cannot be underestimated when it comes to unlocking the full potential of additive manufacturing electronics (AME). That's why our platform is designed to facilitate an open and inclusive environment where experts from diverse fields can come together to share their knowledge and drive innovation forward. Our emphasis on creating a supportive ecosystem enables our collaborators to thrive while making a real impact in this dynamic industry. Whether you're an industry leader or institutional partner seeking like-minded professionals with whom you can collaborate and bring your ideas into reality, look no further than J.A.M.E.S – join us today and be part of the AME revolution.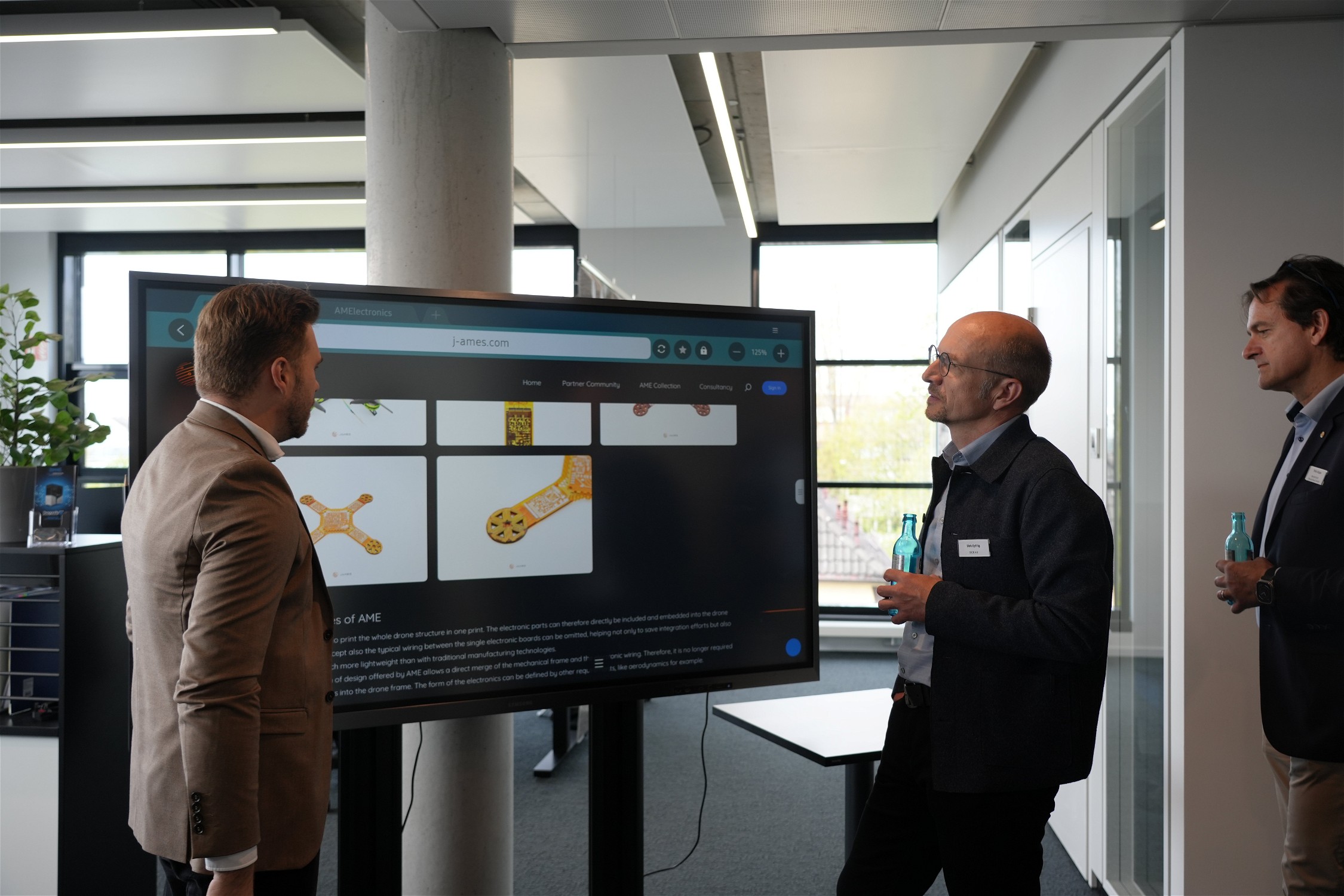 Your One-Stop Resource for AME
J.A.M.E.S, a leading pioneer in the field of additively manufactured electronics (AME), is dedicated to providing comprehensive resources that can expedite development in this groundbreaking technology. Nonetheless, gaining an extensive comprehension of AME could prove challenging and time-consuming. That's why we have created an interactive and user-friendly platform featuring access to the latest research articles, design guides, process know-how, and market player overviews aimed at facilitating your understanding of AME effortlessly. With J.A.M.E.S' support and guidance, you will be equipped with all the necessary information to elevate your AME projects efficiently while eliminating any barriers impeding entry for those looking into working with this innovative technology.
Partner with us to Advance AME
The world of 3D printing of electronics can be overwhelming due to its many disciplines, from materials and processes to software. At J.A.M.E.S, we understand the challenge, which is why we collaborate with experts in various fields to provide community members with in-depth information. Our partners share their expertise, giving our community access to valuable insights and previously unheard-of knowledge. We create a dedicated platform to showcase their progress and connect with the growing community of additively manufactured electronics enthusiasts by bringing together institutes, AME suppliers, and industry players. Become a partner today and enjoy the many benefits of joining the J.A.M.E.S community.
Engineering Solutions for AME
J.A.M.E.S was founded by a team of experienced engineers who have been actively engaged in Nano Dimension's inkjet process since 2016. With a deep understanding of the market and anticipated future developments, we have created a comprehensive roadmap for this technology. Our knowledge and expertise have led us to develop cutting-edge applications that showcase the limitless possibilities of 3D printing. We collaborate with our partners and clients in our state-of-the-art lab facilities to produce exceptional designs and offer technical consulting services for all aspects of 3D-printed electronics. Partner with us today, leverage our engineering prowess and propel your projects to new heights. Join us to tap into our engineering expertise and take your 3D printing projects to the next level.