Advantages of 3D Printed Electronics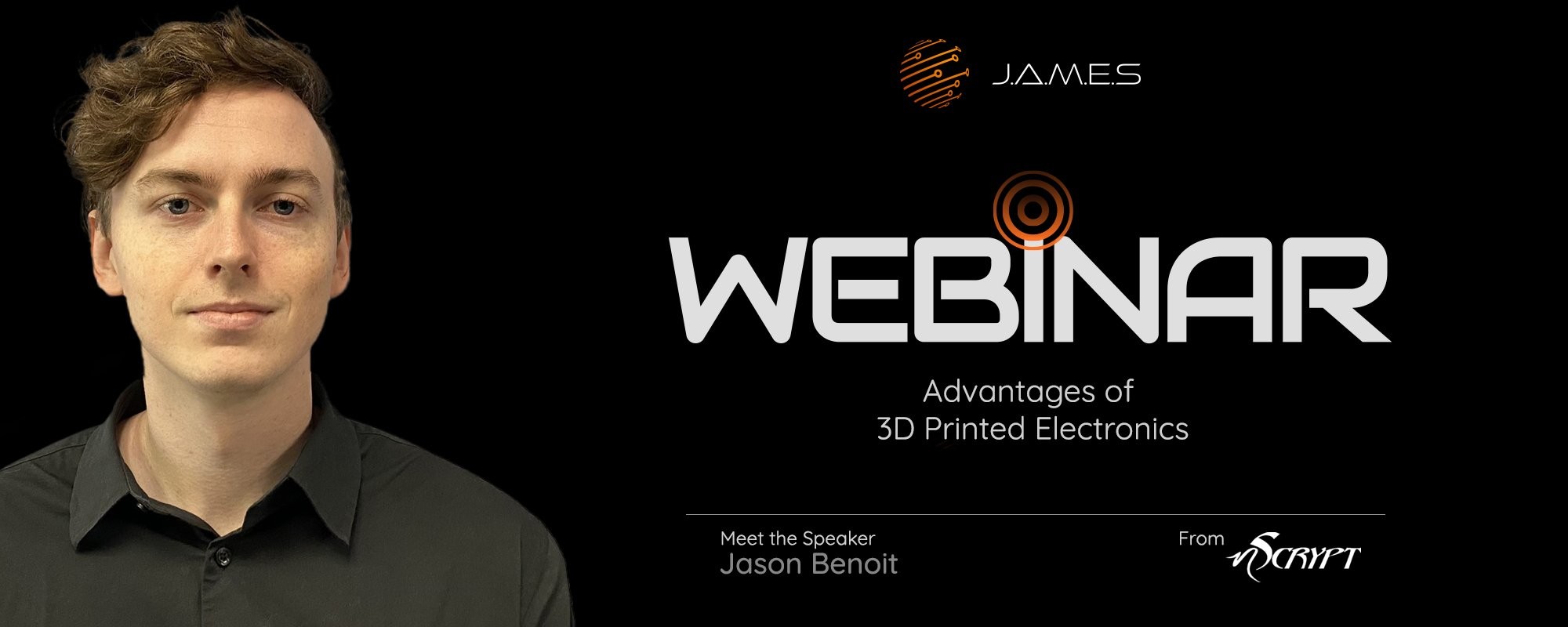 This event has ended. Explore our upcoming events and exciting updates on our event page. Join us next time! 
We like to invite you to our upcoming webinar with nScrypt. In this session, our esteemed speaker, Jason Benoit, will guide us through the Advantages of 3D Printed Electronics technology. 
Jason will talk about the potential of an innovative approach to revolutionize electronics manufacturing. Furthermore, he will explore multi-layer AME, where you'll witness the simultaneous deposition of multiple materials, enhancing flexibility and functionality. He will also take a deep dive into nScrypt Systems, where precision and innovation converge to shape the future of electronics manufacturing. Additionally, the webinar will uncover the art of creating intricate circuit structures using techniques like Direct Ink Writing and Microdispensing with SmartPump, demonstrating the power of precision engineering.
Webinar Details:
Date: October 12th, 2023
Time: 17:00 - 18:00 (CEST)
Speaker: Jason Benoit
Agenda
17:00 - 17:15: Speaker Introduction
17:15 - 17:45: Webinar presentation
17:45 - 18:00: Q&A 
Oct 12 2023
Webinar
Timezone
Europe/Berlin UTC +02:00