J.A.M.E.S Coin NFC On AME - PrintC
NNDM DragonFly IV Multijet
Verified
A first design is finished, a complete explanation of the targeted functionality is included, and the targeted printer technology has been provided. This AME design also provides a model which is proven to fulfill the targeted functionality. Furthermore, the AME structure has been printed and validated by measurements. A complete set of the measurement setup and results is provided.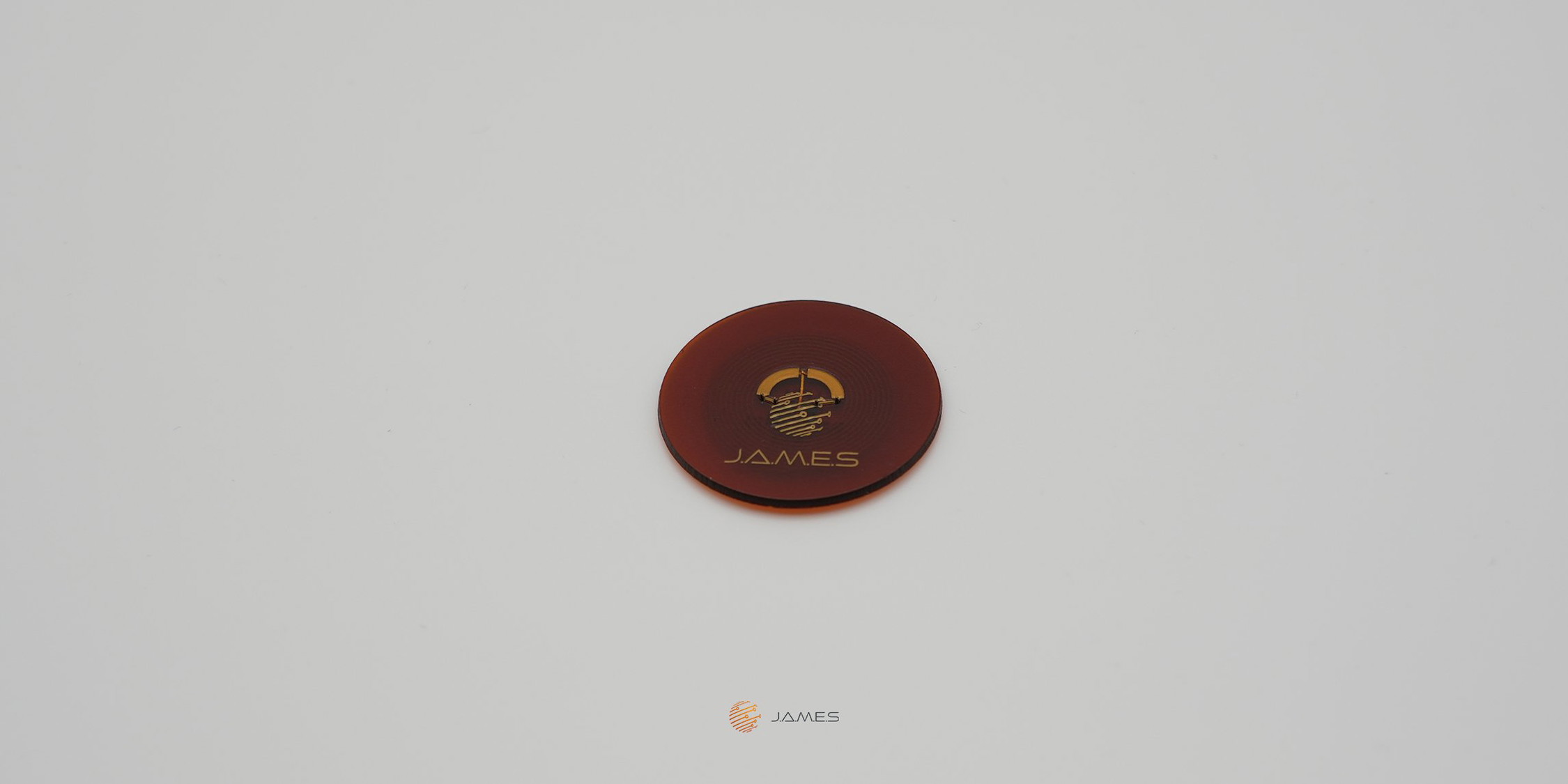 The purpose of this educational design is to show how to replace external COTS capacitors with AME capacitors that can be embedded into the final AME structures. To highlight the procedure with a specific example, the J.A.M.E.S Coin NFC on AME – Freestyle design, published by the J.A.M.E.S Team, is used as a basis while replacing the capacitors populated on the structures by AME capacitors.
Future Field of Application
Especially for the design of AME capacitors, it would be highly interesting to realize the J.A.M.E.S Coin NFC on AME – PrintC structure within a ceramic process.
Current Technology Limitations
The NNDM DragonFly IV process is quite limited in the design of AME capacitors due to the availability of only one dielectric polymer material. So, by providing additional inks with a higher permittivity, the required space for AME capacitors would drastically decrease.
Key Features
Introducing first concepts of design possibilities of mCAD tools
Transforming a CAD model to a printed AME structure
Tutorials and Interactive Videos