Advanced Ceramic And Conductive Materials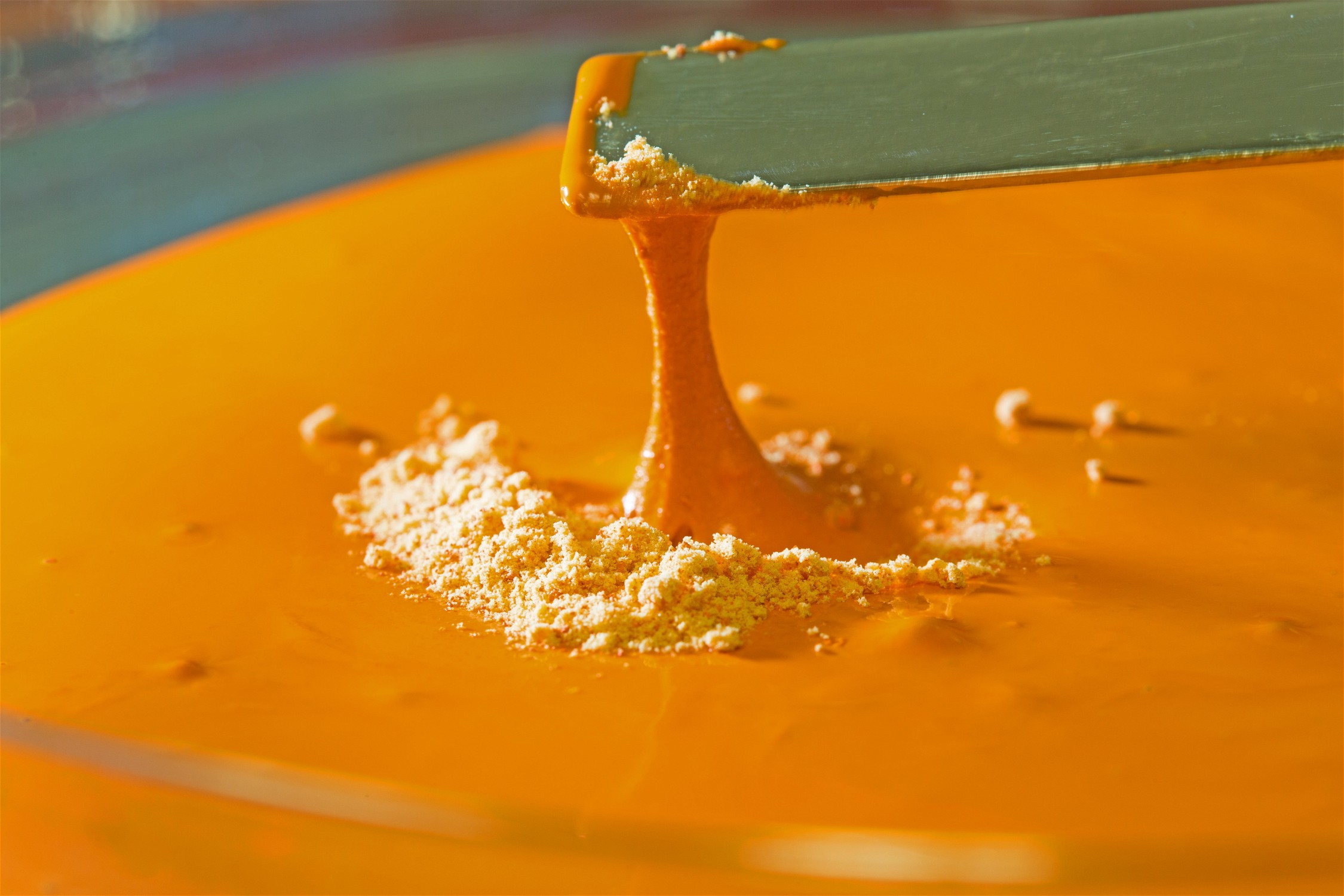 Advanced ceramic and functionalization materials
Overview
Ceramics are already well established in advanced electronic applications like power electronics, high frequency boards or components for harshest conditions. Main reasons for this are superior material characteristics. Thermal conductivity, mechanical stability and dielectric characteristics can widely be adjusted by customizing ceramic compositions. The production process starts with a ceramic powder which can be pressed, tape casted or even additive manufactured to generate advanced structures. These so-called green ceramics needs an additional temperature step at very high temperatures (sintering) to reach their final characteristics and shapes.
After that, a functionalization of these components can be realized by application of functional materials on the ceramic surfaces. A wide variety of conductive, resistance, sensitive or dielectric printing materials is available, but needs to be adjusted to match the used ceramic. These materials also consisting of a base-powder, which were mixed in pastes. The viscosity of these pastes is adjusted to match the chosen printing technology (screen printing, jetting). Applicated pastes also needs to undergo a sintering step to generate a firmly bonded interface to the ceramic surface. Combinations of additive manufactured ceramics and conductive materials, which can be sintered together in one process step are currently under development.
Functionalized ceramics can be interconnected like any other kind of electronic components and offer in this way many interesting opportunities for advanced applications.
Mostly used ceramics are alumina, aluminum nitride and LTCC. Alumina is the most established ceramic composition, which is widely available, hat a thermal conductivity of around 20 W/mK and a thermal expansion of 8 ppm/K. Aluminum nitride offers much higher thermal conductivity up to 200 W/mK and is used as base materials for power boards. Low temperature cofired ceramics (LTCC) are used for high frequency application and offers relative permittivity of 4, a dissipation factor of 0.0062 between 200 – 300 GHz and a thermal expansion of 5 ppm/K.