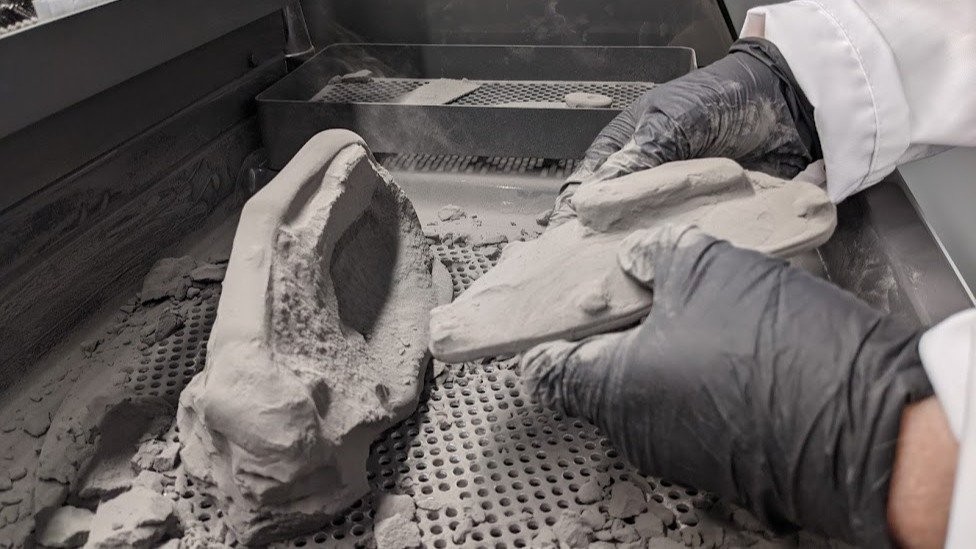 heliguy Lab is a UK-based distributed manufacturing and product design department, specialising in electronic miniaturisation, and creating innovative solutions for the UAS industry and inspired by the drone sector.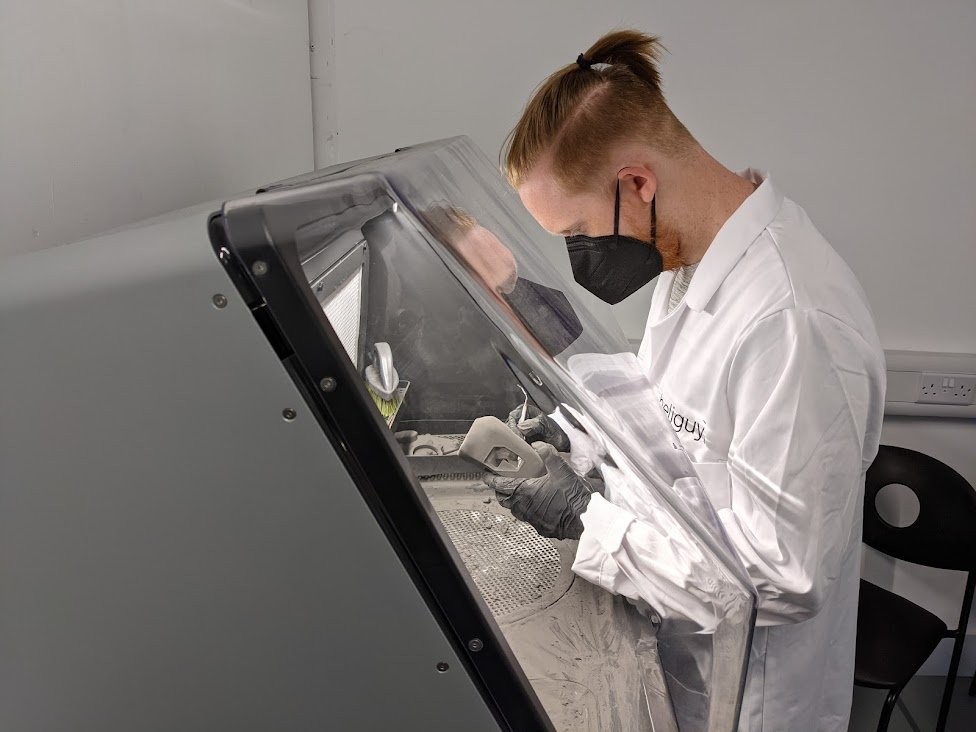 About heliguy
heliguy™ Lab is the in-house distributed manufacturing and product design department of UK drone specialist heliguy™, which supports and supplies UAS programmes around the world. Specialising in nanotechnology, precision micro-engineering, component lightweighting and electronic miniaturisation, and SWaP optimisation, heliguy™ Lab creates innovative solutions for the drone industry and advances UAS technology in other sectors. The Lab has a particular focus on Artificial Intelligence, manufacturing and developing data-capture solutions that feed into AI ecosystems and facilitate AI-powered decision-making. The Lab has produced a bespoke tactical dog camera for UK police forces, featuring lightweight camera technology and long-range transmission systems from the drone industry. The Lab comprises CAD specialists, electronic engineers, and product designers.
Technology
Formlabs 3L: Engineered to manufacture large-scale prints, and supports more than 15 functional resins.
Formlabs Fuse 1: Delivers industrial-grade nylon parts and enables the creation of intricate geometries, interlocking parts, interior channels, and other complex designs.
Markforged X7: Industrial 3D printer which creates 3D printed parts as strong as machined aluminium, but at a fraction of the weight.
AM Efficiency: Production-efficient cleaning, colouring, dye, and polishing equipment which produces high quality post-processed parts with repeatability.
AM Solutions M1: Post-processing machine to treat or refine 3D-printed parts.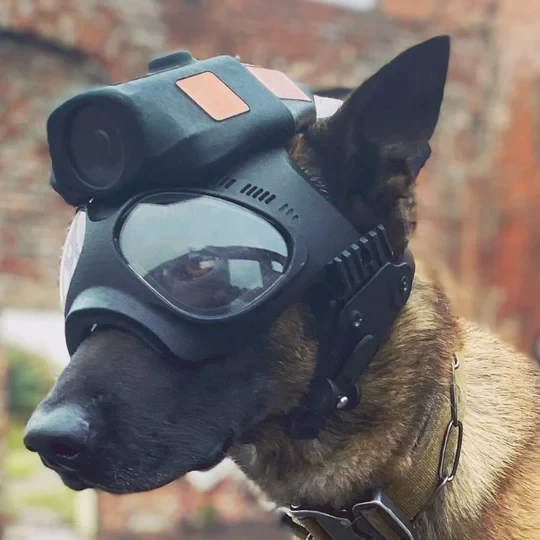 Low-cost Tactical Dog Camera
heliguy™ Lab has launched a UK-manufactured tactical dog camera to help police forces obtain live situational awareness and gather evidence. The dog camera utilises technology from the drone sector, including advanced camera and image transmission systems. A specially-developed Android app - available via Google Play store and authorised within police IT systems - enables officers to view live footage from the camera. The dog cam addresses specific issues for police forces, providing HD imaging capabilities; stable long-range video link; high endurance battery; timestamped data; optimised integration with IT systems; and UK manufacture, supply and support.
Points of Contact
Colena Ltd are working on the future of UAVs - with a real focus on additive manufacturing.