AME Chip Heatsink Capacitor
NNDM DragonFly IV Multijet
Verified
A first design is finished, a complete explanation of the targeted functionality is included, and the targeted printer technology has been provided. This AME design also provides a model which is proven to fulfill the targeted functionality. Furthermore, the AME structure has been printed and validated by measurements. A complete set of the measurement setup and results is provided.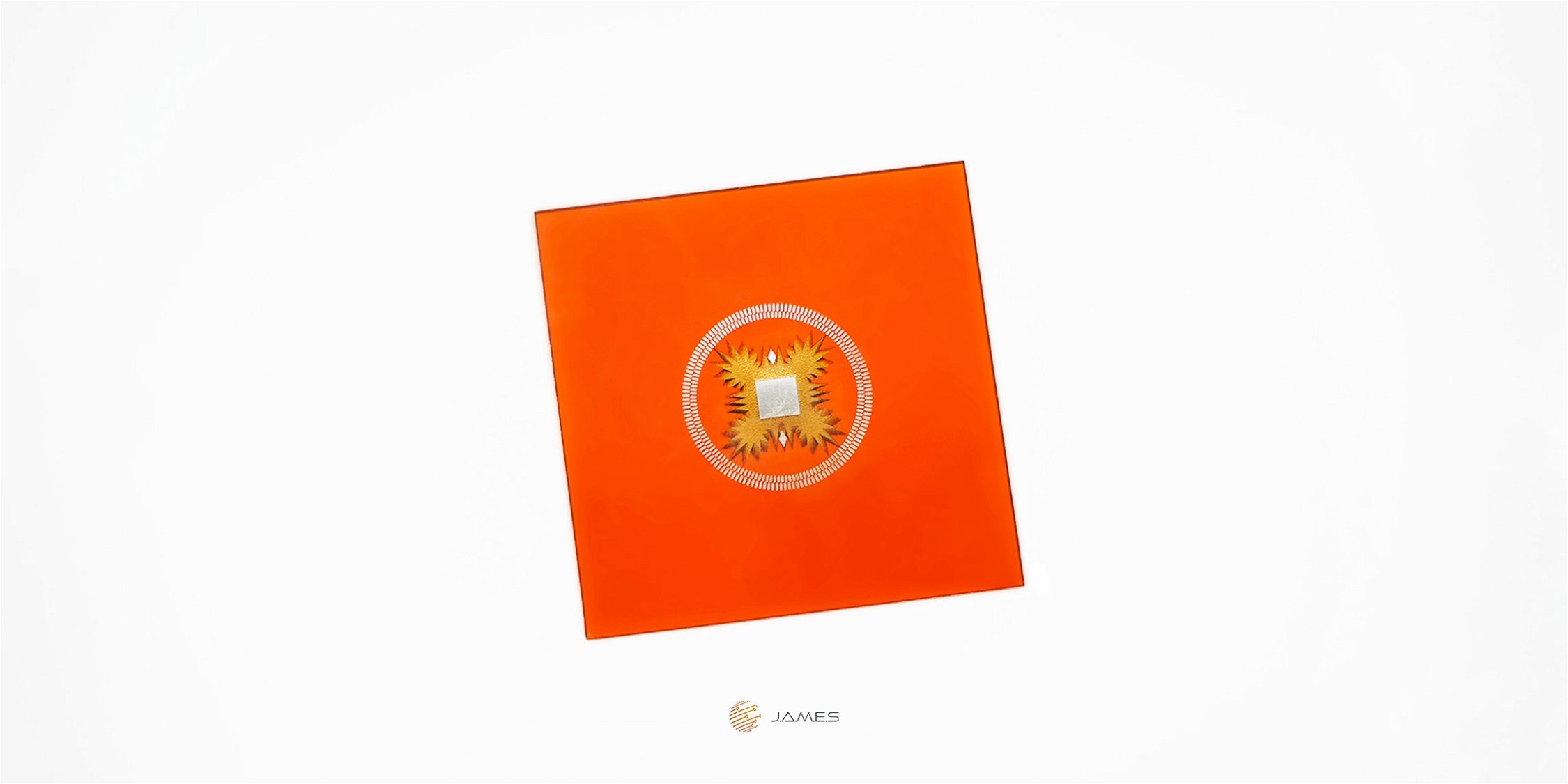 This design can be used for hardware IT-security issues, to protect a semiconductor chip against espionage, and reverse engineering by opening a chip housing.

AME can provide bare chips with individually printed housing.

Active chips with dissipation power represent a potential hotspot for thermal aspects. The 3-dimensional footprint for chip assembly shall transport heat from this hotspot to the outer area. (first use case)

Using AME technology within the heatsink design, electronic functionality can be created. By designing different conductive structures, capacitor performance also relies on the heatsink. In addition to the heatsink thermal function, a measurable capacitance can be produced. (second use case)

If the heatsink with the capacitor is damaged or cracked, an open or shorted circuit is immediately replaced by the expected capacitance. This electronic stage can be detected and can help to identify unwanted threads on the semiconductor assembly.
Future Field of Application
Design improvements for cooling structures by thermal simulation.
Engagement in printable materials for high thermal conductivity.
Reproducibility of capacitance as electronic key performance indicators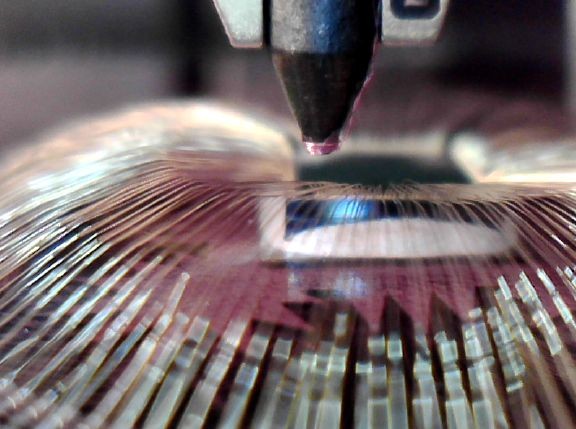 Solution for Hardware Cyber Security By AME
To use AME design for creation of secure and trusted electronic elements aginst espionage show new solutions of hardware cyber security.
Current Technology Limitations
Verified reproducibility as an essential step for qualification of AME-process
Limits of resolution
Slicer limitations
z-axis conductivity for 3dimensional routing
Design Experiences
Lack of tools. There is a need for:
3D-wiring design eCAD-Tools to enable more automatic routing
Thermal simulation
Key Features
Heatsink for semiconductor chip
Integrated capacitor design
Electronic identification of hardware threads
Design for hardware IT security tasks
Tutorials and Interactive Videos
Realization of Heatsink Capacitor Samples for wirebond Test
Thermal Stationary Quarter
AME Chip Heatsink Capacitor Animation