AME Drone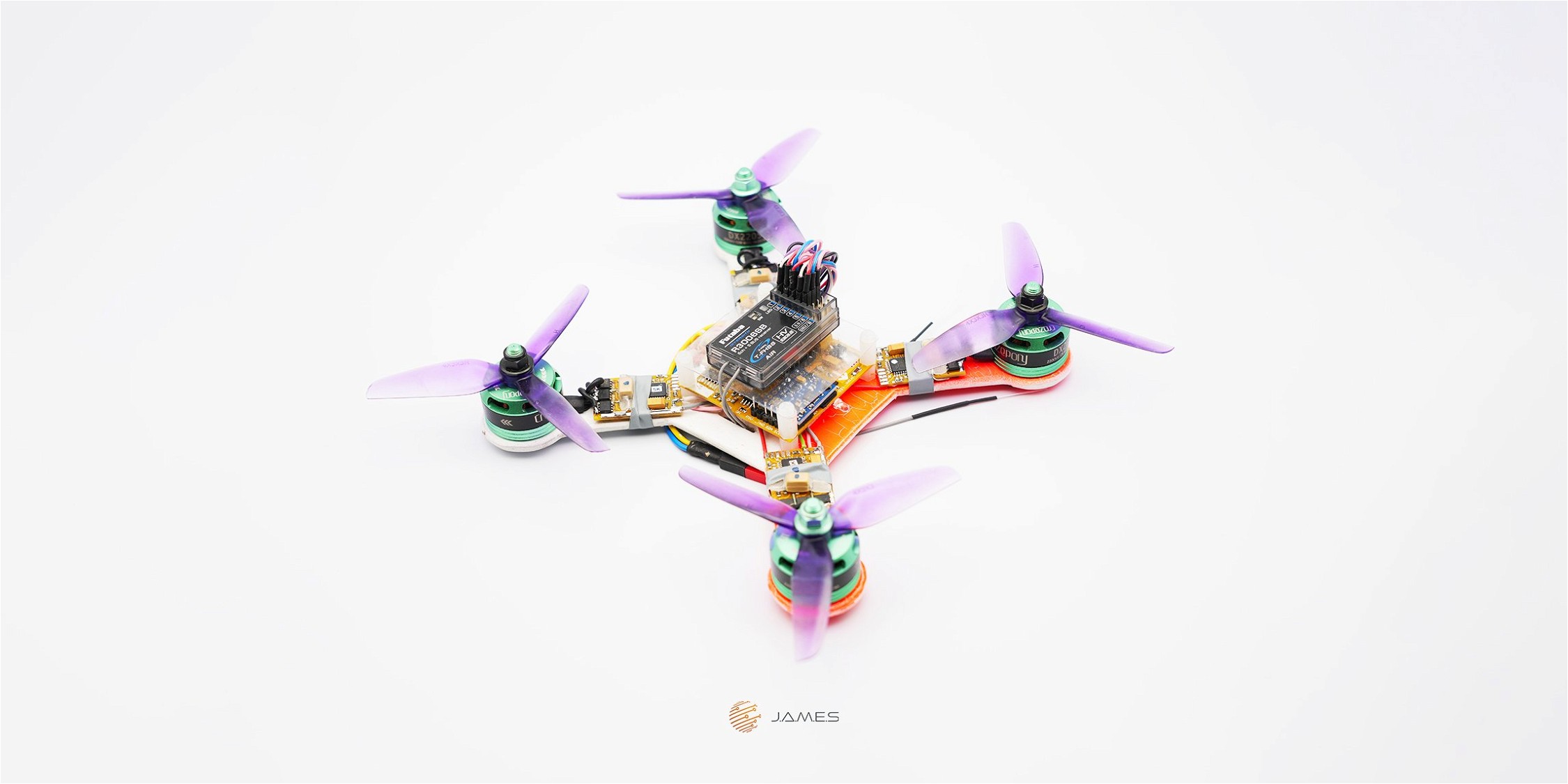 Designing a fully functioning drone is a quite challenging task. Due to their operation conditions, the usual requirements for the electronics include being lightweight, low power consumption and using up as little space as possible. Since the advertised benefits of the AME technology are matching exactly those requirements, this story aims to show how the AME technology enables new drone design concepts.
The goal is to design a complete drone platform according to the attached specifications, which also serves the educational purpose of demonstrating the huge potential that AME can offer in this area. The focus will be to realize the drone as highly integrated as possible and to avoid as many additional post-print assembly processes as possible.
The Advantages of AME
AME offers the ability to print the whole drone structure in one print. The electronic parts can therefore directly be included and embedded into the drone frame. Due to this concept also the typical wiring between the single electronic boards can be omitted, helping not only to save integration efforts but also making the drone much more lightweight than with traditional manufacturing technologies.
Also, the new freedom of design offered by AME allows a direct merge of the mechanical frame and the electronic wiring. Therefore, it is no longer required to fit flat PCB structures into the drone frame. The form of the electronics can be defined by other requirements, like aerodynamics for example.
Tutorials and Interactive Videos