AME 3D Test Coupon (Testcase 2.0)
Verified
A first design is finished, a complete explanation of the targeted functionality is included, and the targeted printer technology has been provided. This AME design also provides a model which is proven to fulfill the targeted functionality. Furthermore, the AME structure has been printed and validated by measurements. A complete set of the measurement setup and results is provided.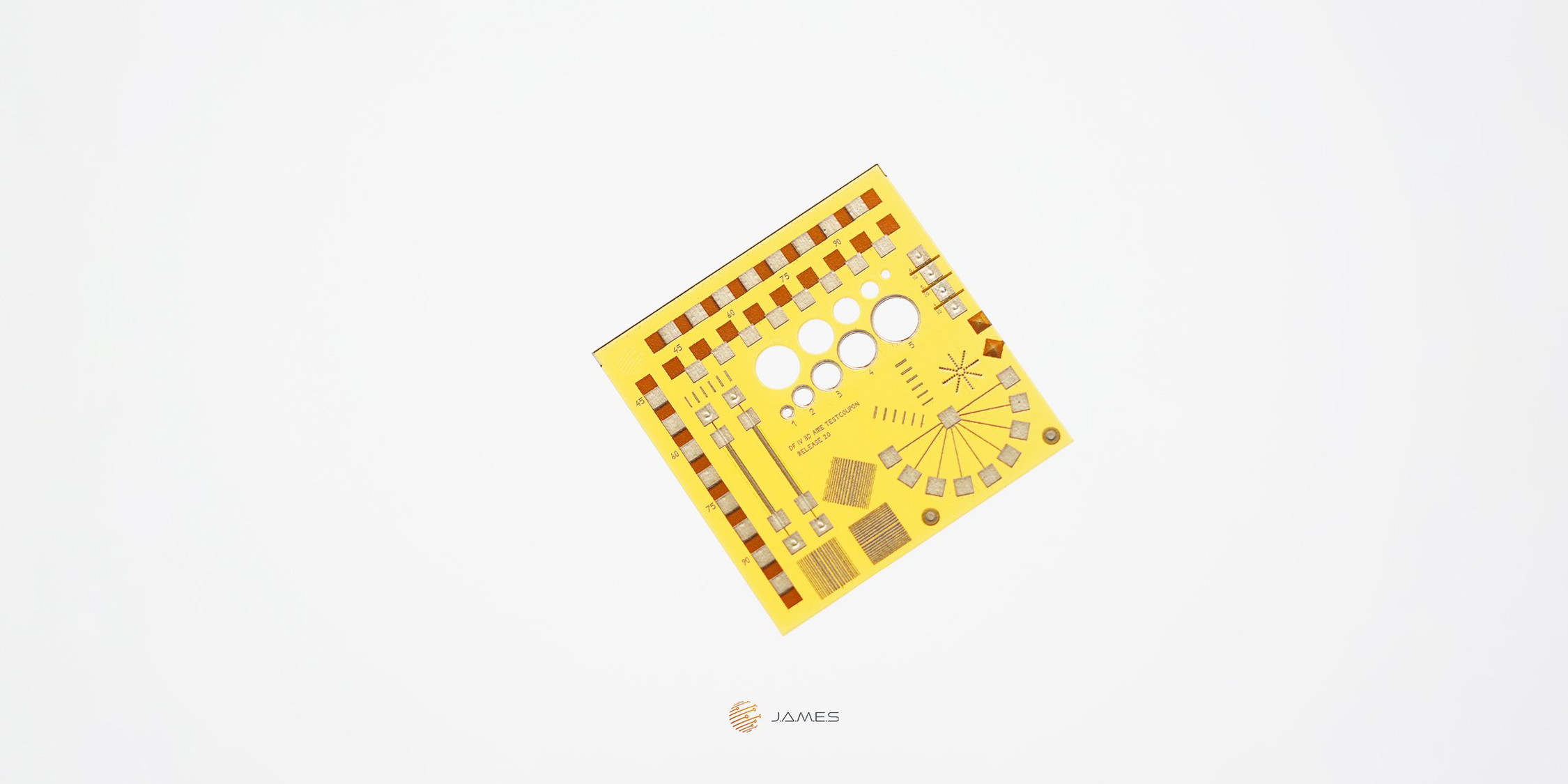 J.A.M.E.S is providing the second AME 3D Test Coupon to verify reproducibility of specific three-dimensional AME design elements.
While this Test Coupon was originally designed for the DragonFly IV Multijet process of Nano Dimension, the intention of the designers was to provide an easy-to-adapt test coupon which can also be used in different AME processes.
Future Field of Application
Providing a full verified 3D-Design Rules guideline
Verification of Coupon reproducibility
Ongoing qualification steps
Test Coupon for Indication of
Sagging effects at walls (for conductive and non-conductive material)
Minimum spacing between lines, walls and vias
Minimum Via-element in z-direction
Effects of direction on resistance and line width
Minimum spacing between lines and walls
Spacing in z-direction
Size of individual pixels
Key Features
3D TestCoupon TestSpecification
Visual/Ohmic measurements
Technology independent TestCoupon
Tutorials and Interactive Videos
AME 3DTestCoupon (Testcase 2.0)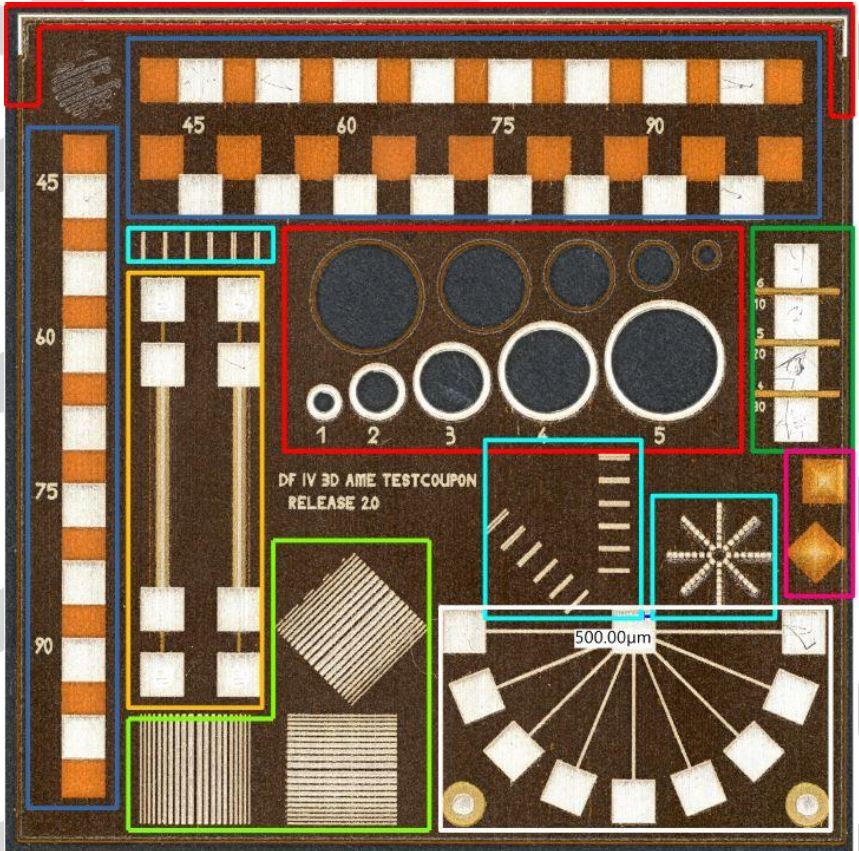 AME 3D Test Coupon - Measurements
This Test Coupon includes different design areas for specific measurements:
Area Color                                            Measured Aspect                                                            Type of Measurement
Red                                                         Sagging effects at walls                                                   Visual
Cyan                                                       Minimum spacing between lines, walls and Vias           Visual and Ohmic
Blue                                                         Minimum Via in Z-Direction                                             Ohmic
White                                                       Effects of direction on resistance and width                 Visual and Ohmic
Orange                                                   Measurement of spacing between lines and walls        Ohmic
Dark green                                             Spacing in Z-Direction                                                      Ohmic
Light green                                             Size of individual Pixels                                                     Visual